BioCatch, a global leader in digital fraud detection powered by behavioral biometric intelligence, unveiled its 2023 Asia-Pacific (APAC) Digital Banking Fraud Trends Report. This report exposes the grim and expanding reality of financial cybercrime dominated by sophisticated and evolving tactics, where scams account for 54% of all cases reported. There are also escalating concerns regarding trends in human trafficking and call center gangs as organized crime rings see higher ROI from investing in scams.
Key findings from the report include:
200% surge in voice scams from 2022 to 2023 has caused a seismic shift in the landscape of digital crimes.
New scam records have been set in the region with 54% of all confirmed fraud cases being traced back to authorized push payment (APP) fraud attacks.
Fraudsters are moving towards more human-centric coercion, manipulating remote access tools to outsmart even the most advanced cyber solutions.
More than half of the victims, 51%, were lured into high-risk session schemes involving remote access tools before falling prey to investment scams.
Organized crime is making a strategic move from the shadows of sex trafficking to call centers as the profiteering epicenter, fueled by the skyrocketing rise in scams.
The 2023 Digital Banking Fraud Trends in APAC report illuminates the growing global menace of call center gangs, primarily operating from Southeast Asian countries such as Indonesia, Thailand, Malaysia, Cambodia, and Myanmar. These organized cybercriminal entities conduct a variety of scams, including tech support, romance, and investment frauds, often targeting victims internationally and exploiting legal jurisdictional complexities to evade consequences.
The disconcerting link between these scams and human trafficking is hard to ignore. Amid the COVID-19 lockdowns, unsuspecting victims lured with job offers are detained in these call centers. Criminal rings are shifting from sex trafficking to human trafficking for scam call centers, with a higher profit margin in cybercrime.
The report also discloses a significant change in fraudster strategies, with a shift from remotely taking over victim devices (RAT) to social engineering scams in Australia. This strategy change occurs as more financial institutions adopt advanced fraud solutions to protect against active RAT types. As conventional RAT attacks prove less effective, criminals swiftly pivot to less secure attack vectors, particularly social engineering scams. It's worth noting that this trend mirrors findings from our earlier EMEA trends report, where a marked increase in investment scams specifically targeted older individuals.
Gareth Campbell, Head of Threat Analytics at BioCatch, asserts, "Financial institutions in the broader Asia-Pacific region must confront these intricate and deeply concerning trends. We are dedicated to assisting these organizations in navigating the rapidly changing landscape of digital fraud, employing our revolutionary technology to deliver real-time threat detection and prevention."
Fintech News – The Latest News in Financial Technology.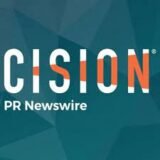 PRNewswire