Credibly, the data science-driven fintech lending platform for small and medium-sized businesses (SMBs) conducted a survey with over 100 small business owners in the U.S. to gain a deeper understanding of how the current macroeconomic environment is impacting their businesses.
The survey found that only one-third of small business owners reported feeling optimistic about the state of the U.S. economy. This sentiment is hardly shocking given that 70% of businesses have experienced rising operational costs through 2023.
Small business owners are also having difficulty accessing capital to cover increasing expenses, especially as traditional banks are tightening lending requirements. However, business owners who reported an increase in their access to capital in the past year more often sought assistance from online lenders compared to those who reported a decrease in access.
"The last several years have left a considerable impact on business owners who need financing access to grow their business," said Ryan Rosett, Founder and co-CEO of Credibly, "Despite the cascading challenges, 82% of business owners surveyed remained confident in their business' growth potential in 2024. We've seen the resilience and adaptability of small business owners firsthand as we've worked with them through changing circumstances."
A Guide to 2023 Small Business Trends in Financing is now available for free. Discover additional insights from the survey including how business owners are planning to grow in 2024.
Stay Ahead of the Financial Curve with Our Latest Fintech News Updates!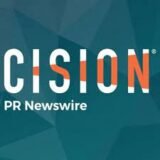 BusinessWire