AgentSync, the leader in modern insurance infrastructure, announced an additional $50 million fundraise, bringing the company's total funding to date to $161 million. The round was co-led by existing investors Craft Ventures and Valor Ventures. Since raising the Series B in Q4 2022, AgentSync has seen 3x ARR growth and more than 2x customer growth. AgentSync works with more than 200 insurance companies spanning carriers, MGAs, and agencies, covering all lines of insurance.
AgentSync has always stood out from competitors thanks to its flexible cloud-native solutions, ability to solve complex, entrenched issues, and strong customer success. This round of capital allows AgentSync to double down delivering best-in-class products for the nation's largest and most respected carriers.
"AgentSync has become core infrastructure for hundreds of insurance companies, helping them scale distribution and reduce costs," said Brian Murray, Partner at Craft Ventures. "We are excited to deepen our partnership with the AgentSync team as they continue to upgrade the resilience and efficiency of the insurance industry."
AgentSync's infrastructure solves a vital problem in the insurance industry: effective and efficient distribution. By establishing flexible, scalable connections between insurance distributors and underwriters, AgentSync powers and streamlines the delivery of insurance products. The company continues to aggressively build and innovate with a focus on SaaS and API solutions that create data visibility and efficiencies for insurers, and exceptional experiences for agents and brokers.
"Given the current headwinds sectors of the insurance industry are facing, investing in modern, scalable infrastructure to manage distribution has never been more important. With AgentSync, customers have the flexibility to quickly and intelligently ramp distribution channels up or down as needed. This drives massive distribution channel-related cost savings when efficiently executed through software," said co-founder and CEO Niji Sabharwal. "Helping our customers adapt quickly and manage risk and expenses during tough market conditions is extremely rewarding – especially knowing that they're building bulletproof distribution infrastructure for when the markets improve."
"AgentSync solves a critical, ubiquitous and long neglected problem in the insurance Industry. This infusion of capital ensures they have the platform and support needed to move up market to larger and more complex carrier requirements and continue to charge ahead solving the extremely complex problems plaguing the insurance industry today," said Mike Rosenbaum, AgentSync board member and CEO of leading insurance software, Guidewire.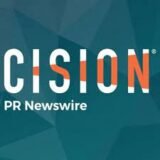 PRNewswire