RealDash, providers of an all-in-one software platform, today announced a broad update to their platform aimed at property owners and asset managers. The new features of the innovative platform will accelerate decision making by introducing software tools aimed at lease administration, dynamic marketing enhancements, managing capital stack and debt, and much more FinTech News.
Work culture has evolved in recent years including the ways in which people perform their jobs and the strategies businesses employ. In the world of commercial real estate, daily work has also transformed requiring multiple platforms and channels which property owners must use to manage properties or workflow and stay connected with their teams. Multitasking between these various applications and industry tools remotely can result in both confusion and a feeling of being overwhelmed by multiple logins and an inability to work in a single space. RealDash provides users with an all-in-one cloud-based software platform that streamlines processes for commercial real estate professionals and increases productivity for both individuals and teams by combining powerful features all in one place available from anywhere.
RealDash offers a fully customizable set of features with a dashboard that visualizes portfolios, leases, team activity, and key metrics in a simplified view making it easy for users to ensure efficient asset management. New features include: Lease abstracts and administration, capital stack management and the integration of add-on tools to connect broker leasing and sales efforts in a single platform for real-time information. With access from desktop or their stunning mobile app, the tools allow access to data and reporting/analytics features for full transparency to clients, partners, and investors easier. By putting all the tools in a single platform, users can collaborate with ease and integrate workflow and data sources, such as DropBox to put all their decision making in one place.
"RealDash saves us both time and money by integrating what's important at our company. We can access key information on our property from everywhere and our processes have been fully digitized." Said Adam, a property owner based in Orlando. "The leasing and owner tools are great allowing us to automate processes and track progress in real time from our phones."
The platform was developed through a collaboration of real estate professionals and computer scientists looking to bring commercial real estate companies into the modern digital age. Owners can add on Leasing and Sales tools to transform their marketing through the proprietary RealDash Builder which enables website creation and management, brochure design and the development of targeted Leasing, Financing and Sales email campaigns with access to thousands of verified contacts in order to market properties and connect with property professionals. RealDash also enhances team collaboration when it comes to managing property leases and rent rolls, viewing lease abstracts and accessing documents, coordinating team tasks, connecting stakeholders and integrating deals on the road.
Demos can be scheduled through the RealDash website. The cutting-edge, cloud-based solution integrates beyond asset management with leasing, sales and mortgage banking users actively using tools to enhance productivity.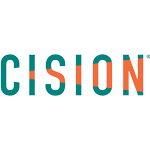 PRNewswire