Alpaca, a global brokerage platform for stock and crypto trading that supports launches of hundreds of investing businesses worldwide, announced a new strategic partnership with SBI Group ("SBI"), a Japan-based financial services group that has the largest online broker (the second largest brokerage firm) in Japan by revenue and has more than 400 billion yen assets under management for VC/PE investments.
This partnership allows Alpaca to accelerate its expansion of businesses and extend its reach to enterprise financial institutions for the clearing and execution of US securities in Asia.
As part of the new partnership, SBI has made a USD15 million investment in Alpaca. Additionally, SBI has agreed with Alpaca to make respective commitments to drive Alpaca's future growth through collaborative business development efforts and introducing innovative products.
Alpaca continues to provide resources dedicated to expanding its Asian business through a recently acquired broker-dealer license under the Japan FSA. Through this license in Japan, Alpaca can provide brokerage infrastructure for enterprise financial institutions and startups to easily offer US stock investing services to their end customers.
"We are thrilled to welcome SBI as our strategic partner and to deepen our footprint within the Asian region," said Yoshi Yokokawa, Co-founder and CEO of Alpaca. "This partnership will significantly accelerate our mission of opening financial services to everyone on the planet. SBI's strategic partner capital enables us to significantly increase our presence in the Asian region, accelerate serving enterprise financial institutions, and launch products and services optimized for local demands. We're very excited to unlock this tremendous potential."
"Our investment in Alpaca directly aligns with our strategic vision to show our commitment to accelerate new product innovation and value creation for end customers," said Shohei Yamada, Deputy General Manager of SBI Investment. "We are amazed by the growth and innovation velocity that Alpaca has shown and are excited to support their even further expansion in the Asian region."
In addition to Alpaca's growth in Japan, Alpaca's brokerage platform supports hundreds of businesses in close to 30 different countries such as Turkey, Saudi Arabia, Indonesia, Thailand, and India. Alpaca has raised more than US$120 million in funding from top investors in the industry globally.
Stay Ahead of the Financial Curve with Our Latest Fintech News Updates!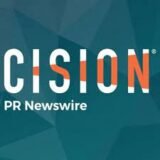 BusinessWire