Arbor Digital is excited to share its new distribution partnership with DFD Partners, whose goal is to help investment management professionals expand their portfolio management perspectives by connecting them with a wide range of exceptional, differentiated asset managers.
As a featured partner of DFD, Arbor Digital will continue on its mission to be the connection for financial professionals to the digital asset (r)evolution. Arbor Digital's experience in digital asset investing powers their turnkey approach for financial advisors and their clients, offering a solution for RIAs looking for a way to serve clients' digital asset needs.
"We are thrilled to partner with DFD," says Marc Nichols, Product Director at Arbor Digital. "Their mission and tech paired with ours is a potent mix that will bring value to the marketplace."
The DFD Partners platform is product agnostic and focuses on providing innovative solutions from differentiated ETFs to institutional-grade SMAs to illiquid alternatives. They believe that today's investment professionals require fresh perspectives grounded in experience, new ideas backed with track records, and vetted partners that asset managers and their clients can trust. DFD's featured partners bring actionable intelligence and unique perspectives.
Arbor Digital's True Digital Asset SMA™ was the first of its kind and offers BTC/ETH and multi-asset actively managed strategies, which are tailored to the growth and risk appetites of investors. The institutional-grade solution enables RIAs to outsource the management of their client's digital portfolios to Arbor Digital, who have specific expertise in the asset class.
This new partnership offers an excellent opportunity for DFD Partners to match product needs with product solutions in the digital asset space. Arbor Digital offers value across the entire asset class, rather than being limited to Bitcoin or Ethereum. It combines the simplicity of a trust or fund with the flexibility, tax advantages, and lower cost of owning the underlying digital assets.
Fintech News – The Latest News in Financial Technology.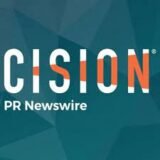 PRNewswire