bonds.com, a leading institutional client network and trading platform for Investment Grade, High Yield, and Emerging Market Corporate and Sovereign bonds, announced that it has selected 7 Chord, Inc. an independent predictive pricing and analytics firm, as an AI partner and a redistributor of its Level 3 raw data and enhanced Level 1+ order book analytics data created in collaboration between the two firms.
This partnership combines bonds.com's unique executable pre-trade pricing data with the power of BondDroid® AI, 7 Chord's award-winning real-time dynamic pricing and analytics engine, significantly reducing time to insight for the platform's participants.
In addition to bonds.com's unique message-by-message pricing data that offers the fullest transparency of the market, liquidity, and order book dynamics, 7 Chord now makes BondDroid® generated Level 1+ Order Book Analytics available for the platform's participants and other buy-side institutions. This unique order book analytics for bonds, currently unmatched in the market, includes valuable insights such as book depth, order imbalance trends and signals, as well as top-of-the-book prices enriched with OAS, yield, and risk sensitivities.
"Bonds.com order book analytics, previously only available as input into the BondDroid® AI-generated composite price, have been battle-tested and perfected in the unprecedented markets we have experienced over the past four years since initially partnering with bonds.com in January 2019." said Kristina Fan, CEO of 7 Chord Inc.
"We are excited to expand our long-time partnership with 7 Chord. Their new order book analytics dataset will enable our clients to better understand market dynamics and to more efficiently perform back-testing and order book simulation, perfect their trading strategies, and estimate market impact – all of which can save them significant time and money," said David Parker, CEO of bonds.com.
Full Depth Level 3 data, Level 1+ Order Book Analytics, as well as BondDroid® AI price, which blends bonds.com pricing data with many other data sources and signals, are available in streaming, delayed and historical bulk data formats.
Fintech News – The Latest News in Financial Technology.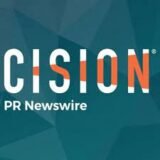 PRNewswire