BTCEX, one of the world's leading crypto exchanges, is excited to announce the launch of BTCEX Launchpad, a one-stop token launch and airdrop site. The first token to feature on BTCEX Launchpad is TOKO.
Introducing BTCEX Launchpad
BTCEX Launchpad is a platform that connects users with innovative crypto projects, allowing them to gain exposure to promising projects while safeguarding the interests of both parties. It provides a one-stop solution for airdrops and token launches, making it easier for users to access new crypto offerings. To use BTCEX Launchpad, users must complete KYC verification, which ensures that the platform complies with relevant regulatory requirements.
For the TOKO airdrop campaign, BTCEX adopts a pay-first, refund-after approach. Participants in the campaign will have the amounts they subscribed automatically refunded to their payment account once the campaign ends. For specific ways to participate, please refer to the announcement.
On May 10, the FLOKI airdrop campaign will take place, which will follow the same process as the TOKO campaign. Stay tuned for more details!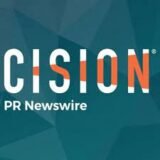 PRNewswire