Callan, a leading institutional investment consulting firm, announced that Constantine (Cos) Braswell joined the firm's Alternatives Consulting group as a vice president and private credit research consultant. Based in the Denver office, Mr. Braswell reports to Pete Keliuotis, executive vice president and head of alternatives consulting at Callan.
"We're excited to have Cos join our private credit consulting team," said Mr. Keliuotis. "In recognition of the continued strong client interest in private credit strategies, we've been expanding our team, and Cos will be instrumental in growing our manager research and client service capabilities."
Most recently, Mr. Braswell worked at investment consulting services provider Innovest Portfolio Solutions, where he was a lead senior analyst specializing in alternative asset classes. Mr. Braswell earned an MS in applied quantitative finance and a BSBA in finance from the University of Denver, and is a CAIA Level 2 Candidate.
"I'm thrilled to join Callan's exceptional team and make a lasting positive impact for our clients," said Mr. Braswell. "As the private credit landscape continues to expand, it is paramount to navigate this dynamic terrain with precision and insight. The group assembled is a testament to our vision and dedication to stand firmly positioned for success."
Stay Ahead of the Financial Curve with Our Latest Fintech News Updates!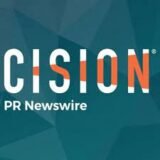 PRNewswire