Chargeback Gurus, a global leader in chargeback prevention and revenue recovery services for e-commerce payments, today announced that Oscar Bello has been appointed Chief Sales Officer and Steve Herrmann has been appointed Senior Advisor, Office of the CEO. Oscar will lead Chargeback Gurus' sales organization to drive global growth and create shareholder value as Chief Sales Officer. As Senior Advisor, Office of the CEO, Steve will help drive growth at Chargeback Gurus by providing advice and counsel on strategic matters to the firm, as well as working closely with the company's Chief Sales Officer and his organization on client engagements
Oscar Bello is an experienced leader of revenue-driven organizations in digital payments and has spent more than 20 years building and managing sales teams. Prior to joining Chargeback Gurus, Oscar's career spanned across LATAM, North America, and Europe with digital payment leaders Ingenico, Sagem, Lipman, Verifone, and Poynt, where he served as the regional leader and head of the core revenue teams. He has a Bachelor's Degree in Electrical Engineering from the University of Florida.
"Oscar is exactly the kind of leader you want steering your sales team," said Tim Tynan, CEO of Chargeback Gurus. "He has proven experience leading regional teams for large multinational digital payments providers, building organizations from the ground up, and transforming underperforming organizations into highly successful ones. We couldn't be more thrilled to have him on our team."
Steve Herrmann has over twenty years of experience as a senior sales and merchant services executive with expertise in third-party credit and debit acquiring, prepaid business, ACH/debit processing, and various alternative payment methods. Prior to joining Chargeback Gurus, Steve was the SVP of Enterprise Sales at Fiserv, where he led a sales, service, and general management team to bring unique new solutions to clients across the major industries in the Enterprise space. Steve led several teams in both the Enterprise and mid-market space at Bank of America Merchant Services before that. He has a Bachelor's Degree in Economics from Temple University.
"Steve is a skillful leader who excels in strategic business development and long-term planning and execution," said Tim Tynan, CEO of Chargeback Gurus. "His extensive experience in the world of payments will be invaluable as we continue to provide our global merchant customers with innovative solutions that help them manage risk, mitigate chargebacks, and prevent fraud."
These appointments further strengthens the company's leadership team.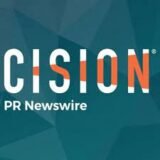 BusinessWire