Cheddar Up, the leading software platform that helps group organizers easily collect payments and information, announced the launch of a new robust ticketing feature set that allows users to plan and manage events on the platform in new and transformative ways, benefits that translate to payers, making the Cheddar Up experience more powerful than ever.
The unique ticketing feature set conveniently attaches time, date and location details to tickets for quick reference, as well as provides comprehensive  tracking, reporting and management. Additionally, when an individual makes a payment, they receive a QR code ticket that is beneficial for both organizers and payers – organizers can more effectively manage event check in with just a quick code scan using Cheddar Up's mobile apps, and payers feel more prepared in advance of the event. Plus, this capability is one that individuals have come to know and expect in a ticketing experience.
"Our ongoing pursuit of innovation is anchored by our priority of listening to users. Organizing community events is a constant for group organizers on our platform," said Nichole Montoya, co-founder and CEO of Cheddar Up. "We know how complicated the ticketing process can be, and we wanted to create a flexible solution that our users who already know and love Cheddar Up could put to work to do more. We designed the solution to bring ease and simplicity to both event organizers and payers. And as always, we're excited to get their feedback so we can continue to innovate and provide the best group payment platform."
Notably, the new ticketing feature set is an ideal option for larger events, such as benefits, plays and concerts, as it will provide much-needed expedited event check in.  The new feature set can also be utilized outside of events, such as for in-person pickups for online orders, in-person concessions, and more. And the ticketing feature set becomes even more powerful when used in tandem with Cheddar Up's other features – including items, sign ups, forms and waivers – serving as a one-stop-shop for all organizational collecting.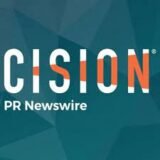 PRNewswire