CipherBlade, a leading name in blockchain forensics, will collaborate closely with MacNerd, a pioneering force in blockchain technology and software development. While both companies bring unique strengths to the table, this collaboration will predominantly focus on bolstering crypto security and investigation services.
CipherBlade's track record of recovering millions of dollars in stolen cryptocurrency, coupled with MacNerd's technical prowess, creates a formidable alliance. This partnership will offer:
Enhanced Blockchain Security: MacNerd and CipherBlade's collaboration will result in heightened security measures for clients involved in blockchain technology. By pooling their resources and expertise, they will provide increased protection against cyber threats, making the blockchain ecosystem safer for users.
Comprehensive Crypto Forensics: CipherBlade's proficiency in investigating cryptocurrency-related crimes will merge seamlessly with MacNerd's technical capabilities. This union ensures a more thorough and effective approach to detecting and recovering stolen crypto assets.
Rapid Response: In the event of cryptocurrency incidents, clients can count on a swift response from MacNerd and CipherBlade. Their joint resources, including exchange partnerships, legal support, advanced technology for risk detection, and top-tier expertise, ensure a quick and efficient response to mitigate losses and initiate investigations promptly.
Steve (Mac) McKeon, CEO of MacNerd, expressed his enthusiasm for the partnership: "This is an exciting collaboration between two pioneering companies in the blockchain industry. Working with CipherBlade gives us the opportunity to strengthen our existing client relationships and cultivate new ones. This partnership will help protect them all from black hats and bad actors, and keep their data, networks and servers secure."
"We are excited to partner with MacNerd to expand our reach and offer our services to a wider audience," said CipherBlade's CEO of America, Justin Maile. "Our partnership with MacNerd reflects our commitment to delivering actionable solutions that empower individuals and organizations to protect their digital assets. Together, we're taking a proactive stance against crypto-related crimes, and our expertise will shine a light on the path to a more secure blockchain ecosystem."
Fintech News – The Latest News in Financial Technology.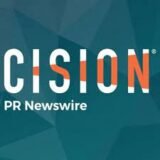 PRNewswire