Citcon, a leading global payment solution provider, and Shoplazza, a cutting-edge e-commerce platform, are excited to announce a strategic partnership aimed at offering a significant advancement for e-commerce businesses. This collaboration brings together Citcon's expertise in enabling global payments and Shoplazza's innovative e-commerce platform, enhancing the customer shopping experience and empowering businesses of all sizes.
Through this collaboration, merchants utilizing the Shoplazza platform gain access to Citcon's robust payment ecosystem, enabling them to accept a wide range of payment methods, including popular digital wallets, local payment schemes, and credit cards, in various currencies. By offering diverse payment options, businesses can cater to the preferences of their global customer base, resulting in higher conversion rates and business results. This opens up significant growth opportunities, allowing Shoplazza's merchants to tap into new markets and customer segments.
"We are excited to partner with Shoplazza, an innovative e-commerce platform, to deliver seamless payment experiences to businesses worldwide," said Wei Jiang, Co-Founder & President of Citcon. "This collaboration empowers merchants using the Shoplazza platform to unlock the potential growth opportunities by accessing a broader customer base, with higher conversion rate, and achieve success in the ever-evolving global digital commerce landscape."
"We are delighted to join forces with Citcon and integrate their advanced payment solutions into our platform," said Alyson Zhang , COO of Shoplazza. "By offering our merchants a seamless, secure, and globally accessible payment infrastructure, we aim to empower them to scale their businesses, expand their reach, and exceed customer expectations."
The strategic partnership between Citcon and Shoplazza holds great significance for the e-commerce merchants and customers. It brings together the expertise of two leading companies, to equip merchants with the tools and capabilities necessary to thrive in the digital era, enabling them to expand their reach, enhance customer experiences, and drive business growth on a global scale.
Fintech News – The Latest News in Financial Technology.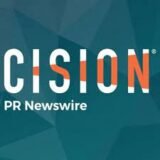 BusinessWire