CLARA Analytics ("CLARA"), a leading provider of artificial intelligence (AI) technology for casualty insurance claims optimization, today announced its award-winning claims AI platform for general liability claims. The addition of general liability completes CLARA's casualty lines risk and exposure platform. CLARA continuously monitors incoming claims data, providing actionable insights that alert adjusters to potentially high-risk claims. The technology aids experienced professionals in optimizing claims outcomes and resolving cases rapidly.
CLARA will showcase the company's product suite and latest innovations, including the new general liability solution, in Booth 1450 at RISKWORLD, being held May 1-3, 2023, at Georgia World Congress Center in Atlanta.
"CLARA's augmented intelligence consistently delivers outstanding return on investment for insurers and self-insured organizations in the commercial auto liability and workers' compensation lines," said company CEO Heather H. Wilson. "We're excited to solve claims challenges and elevate best practices for general liability carriers, including managing general agents and managing general underwriters, third-party administrators, reinsurers, and self-insured organizations."
CLARA's casualty lines AI platform ingests both structured and unstructured claims data, using natural language processing to extract detailed information from claims reports, medical records, and legal correspondence. Tailored specifically for general liability claims, the platform uses machine learning algorithms to identify variables that correlate with litigation, medical escalation, and other outcomes that drive higher costs.
CLARA is leveraging its proven models and applying key learnings to its entire range of products to serve the general liability line of business:
CLARA Optics reduces document review time with automated medical records and legal demands transcription, extraction and organization to highlight important claim details.
CLARA Triage helps claims managers to focus on high-risk claims to determine the optimal path to resolving them while fast-tracking low severity claims.
CLARA Litigation offers insights on attorney performance and settlement guidance to help payers reach amicable settlements and avoid costly litigation.
Recently recognized as a top-100 most innovative insurtech company, CLARA Analytics has helped insurance carriers achieve ROI of 500% or more while optimizing outcomes for injured parties and policyholders. They currently focus on workers' compensation, commercial auto, and general liability coverage.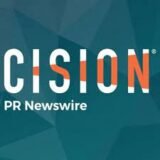 BusinessWire