Coinigy, the world's leading platform for managing digital wallet portfolios, unveils its latest feature that caters specifically to day traders. With the integration of cutting-edge window management technology, Coinigy now provides traders with the ability to use multiple monitors similar to that of trading platforms.
Co-founder of Coinigy, William Kehl states, "Coinigy has always believed in giving crypto enthusiasts and traders the tools they need to effectively manage their wallets and positions. The multi-monitor environment, which is common in the equity, stock and forex worlds is an important step forward and represents additional functionality for Coinigy users. Multi-monitor functionality, combined with our multi-exchange access, gives our clients a sophisticated and comprehensive solution to managing crypto portfolios."
Coinigy's advanced crypto trading platform immerses traders in a seamless multi-monitor experience. Retail cypto traders and crypto day traders can now have access to dashboards that were only available to well funded prop firms and instititions.
To take advantage of Coinigy's multi-monitor trading platform, follow these simple steps to sign up for a free account:
Step 1: Visit Coinigy's website at https://www.coinigy.com/auth/signup.
Step 2: Fill in the necessary details and complete the registration process.
Coinigy has supported the cryptocurrency space since 2014, helping traders take control of their crypto trading experience with a fully customizable and themeable user interface that supports every major browser and multi-monitor configuration. Real-time market data, charts, crypto news, and more can be viewed at the same time, giving a huge advantage over trading through traditional crypto exchanges' interfaces. Coinigy also offers mobile and tablet apps that allows portfolio monitoring on both iOS and Android.
Fintech News – The Latest News in Financial Technology.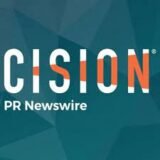 PRNewswire