Consilient, a fintech innovator aiming to transform how the industry prevents financial crime, has announced that Jeremy Kedziora as joined the team as the Director of Data Science where he is responsible for advancing the company's approach in the use of Federated Learning. Kedziora brings 17 years of experience as a researcher and scientist focused on developing new methods in machine learning, Bayesian inference and game theory.
Previously Kedziora was a director of data science and analytics at Northwestern Mutual, where he managed the development of cybersecurity machine learning. He also held the same role at Giant Oak, a leader in the application of artificial intelligence and machine learning for the compliance and risk needs of business and government, where he was focused on natural language processing.
"Jeremy strengthens our in-house AI development and analytics expertise and enables us build upon our industry leadership in developing the future products for the prevention of financial crime," said Laurence Hamilton, Chief Commercial Officer at Consilient. "His passion and experience for data science will help us to further enhance our solutions and move the industry forward in its use of advanced AI technology."
Consilient's solution is a behavioral-based, machine learning-driven utility that enables financial institutions to federate and share insights about financial crime risks, while ensuring data privacy protection and localization restrictions. Consilient uses federated learning, which allows the utilization of data sets in different institutions, databases, and even jurisdictions to discover previously unknown but existing risks.
Kedziora served nine years at the U.S. Central Intelligence Agency (CIA) as a chief methodologist where he led applied R&D efforts in data science and modeling. He holds a Ph.D. in Political Science from the University of Rochester and is the associate professor/PieperPower endowed chair of artificial intelligence at the Milwaukee School of Engineering.
Fintech News – The Latest News in Financial Technology.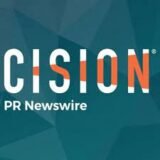 PRNewswire