Correlation Ventures, the U.S. venture industry's AI pioneer and leading co-investor, announced the close of Correlation III, a $130M US venture capital fund. Correlation now has approximately $500M under management. The firm's investors (limited partners) include leading endowments, pensions, funds of funds and family offices. Upon formally announcing the closing of Correlation III, the firm also announced the promotion of two key members of their team, Wesley Barr0ow and Moiz Saifee, to Partner.
With Correlation III, the firm intends to continue its track record of co-investing in private, US venture-backed companies positioned to become industry leaders. Just a few high-returning examples include SynthorX (IPO then M&A, acquired by Sanofi for $2.5B), Upstart Lending (IPO, market capitalization of $2.5B), IonQ (IPO, market capitalization of $2.1B), MosaicML (M&A, being acquired by Databricks for $1.3B (pending close)), Personal Capital (M&A, acquired by Empower for up to $1B), Janux (IPO, market capitalization of $500M), Lemonaid Health (M&A, acquired by 23andMe for $400M) and Gabi (M&A, acquired by Experian for $320M).
Correlation pioneered the use of predictive analytics to make investment decisions in U.S. venture. Since 2010, the firm has been optimizing an objective, extensively-validated quantitative model that enables the firm to uniquely offer entrepreneurs very rapid, hassle-free co-investment decisions, and LPs a repeatable, and continuously improving, system for generating superior risk-adjusted returns. The firm leverages many factors in its quantitative model which it has found correlate prospectively and with superior returns, including factors related the company, the financing round, and the investors.
The firm invests in all industry sectors and investment stages, from pre-seed to growth, and can invest $100K up to $4M in initial investments and up to $10M over the life of its involvement in a company. Correlation typically makes investment decisions within days, and always in under 2 weeks. The firm has also carved out a unique value-added niche in the marketplace. For example, Correlation is often able to leverage its industry-leading database and its large network of other investors, companies, and board members to connect its portfolio companies with other valuable investors, partners, and advisors. One example of this is the company's industry-leading VC Matching Tool, which uses a proprietary algorithm to identify the VC partners and firms most likely to be interested in leading a founder's next financing round.
Correlation is one of the most active venture firms in the industry, typically making about one new investment each week. Since its founding, Correlation has invested in over 400 different companies across all industry sectors.
Since joining Correlation in 2012 and 2020, respectively, Moiz Saifee and Wesley Barrow have each been instrumental in continuing Correlation's position as the venture capital industry's predictive analytics leader and most attractive VC co-investor.
Moiz joined Correlation from Info Edge where he led the Analytics Team at Naukri.com, India's most active e-commerce site at the time. At Correlation, Moiz has reported to Dr. Anu Pathria, Managing Director, who leads the firm's analytics, and has been centrally involved in all aspects of building, testing, and maintaining the firm's databases and models.
Wesley originally joined the firm as Venture Partner to lead its New York City office after 12 years as a successful entrepreneur and operator. Previously, he worked at Buddy Media, where he spearheaded the company's largest client partnerships before it was acquired by Salesforce and he cofounded Nomi, which raised venture capital from such firms as Accel, First Round Capital, and Greycroft. Most recently, he served as the SVP of New Business at Yext (YEXT), which IPOed in 2017 on the NYSE. As a Partner, Wesley will continue to source and lead competitive investments for the firm and provide critical value-added assistance to portfolio companies, for example, by applying his expertise in "go-to-market" strategy.
David Coats, co-founder and Managing Director, said, "With Correlation III, we intend to continue to extend our lead in AI-driven venture capital and we remain committed to providing a differentiated and highly attractive value proposition to founders and other VCs, as well as superior returns to LPs."
Trevor Kienzle, co-founder and Managing Director of Correlation Ventures, added, "While we're perhaps best known for our pioneering analytics as well as our fast, founder-friendly value proposition as a co-investor, I've also found it highly rewarding to assemble such a high caliber and cohesive team. I couldn't be more proud to welcome both Moiz and Wesley to the Partner ranks of our firm."
Fintech News – The Latest News in Financial Technology.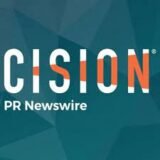 PRNewswire