Crystal Capital Partners, a wealth-tech provider and leading turnkey alternative investment platform for financial advisors, today announced the results of its first Annual Spring Alts Survey of Financial Advisors. The most recent survey, designed to gain insights into the preferences and priorities of advisors with respect to investment platforms, revealed that investment caliber is the most important factor for advisors when choosing a platform.
In this first-of-its-kind survey, results reveal advisors not only show a strong preference for the quality of the assets offered but also prioritize transparency in research and due diligence reports. Education, "presentation material" for advisors' clients and other forms of support also ranked high in importance among advisors when considering an alternative investment platform.
Additionally, nearly 80% of respondents confirmed there is increased concern among advisors about investment support beyond the point of sale when it comes to alternative investment platforms, and 100% of respondents agreed the availability of support is a "key differentiator" for Crystal relative to other alts platforms. Alts have added complexities compared to traditional investments, and therefore, ongoing support is necessary for advisors and their clients.
Steven Brod, CEO of Crystal Capital Partners, said, "The best alternative investment platforms offer a wide range of funds and offer diversification across strategies. Crystal's first Annual Spring Alts Survey of financial advisors indicates the industry is ostensibly migrating to quality when it comes to private equity, private credit, hedge funds and venture capital. Crystal's advisory network can rest assured that they and the Qualified Purchasers they serve are accessing alts on a conflict-free platform that doesn't include funds that pay for distribution. We are pleased to see that our commitment to investment support and transparency is resonating with financial advisors."
Hedge Funds a Favored Asset Class
More than three-quarters of respondents to the survey revealed a strong preference for more hedge fund managers on the platform due to their low correlation to markets. Crystal's fund roster satisfies this desire. In 2022, 54% of the platform's hedge assets were allocated to institutional multi-strategy hedge funds, a highly sought-after asset class among those surveyed. In 2022, 31 out of 39 (79.5%) hedge funds on Crystal's platform outperformed their respective benchmarks. Additionally, 25 out of 39 (64.1%) hedge funds on the platform produced positive results ranging from a low of approximately +2.0% to a high of +38.0% for FY2022, one of the toughest years for equities and bonds.*
Crystal's platform of over 50 established private market and hedge funds is currently accessed by over 200 advisory firms representing 450 client portfolios, with assets under management (AUM) estimated at $780 million as of May 1, 2023. The Crystal platform saw the creation of 80 new client portfolios in 2022, representing a growth of 21.3% year-on-year.
*Note: Performance is net of the underlying Hedge Fund fees and expenses but does not reflect the deduction of Crystal's management fees and other fees and expenses that may apply to a portfolio.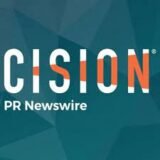 PRNewswire