Curinos, a global data intelligence business serving financial institutions across lending, deposits and digital banking solutions, announced  the launch of its Deposit Optimizer Essentials platform as a deposit management solution for community banks and credit unions nationwide.
With U.S. financial institutions under increasing pressure to profitably fund their balance sheets, the Deposit Optimizer Essentials solution offers community banks and credit unions the opportunity to leverage decades' worth of Curinos deposit data to produce best-in-class analytics without taking on the expense of a large team. The platform will provide guidance to institutions on how to more effectively achieve their funding goals by diagnosing deposit performance and providing clear and actionable funding strategies.
"Curinos is proud to launch the Deposit Optimizer Essentials solution to better serve the community FI market," said Agusta Patton, Director of Client Services at Curinos. "Having proven the value of the Retail Deposit Optimizer, our premier deposit management platform used by the vast majority of the top 25 banking institutions, we know the benefits a solution like the Deposit Optimizer Essentials platform can deliver for smaller institutions."
Deposit Optimizer Essentials is a web-based platform solution that will allow financial institutions to better identify and work toward growth targets. By optimizing product strategy and pricing levels, institutions can make more efficient marginal funding trade-offs, increase overall analytical and operational efficiencies, and ultimately increase deposit value. Clients will also have access to market leading Curinos consulting expertise via monthly industry insights and quarterly webinars to discuss industry trends and forecasts.
Since its inception, Curinos has focused on providing financial institutions with the depth and breadth of intelligence and technology needed to assess their competitive position, and make more profitable, data-driven decisions faster in a rapidly evolving market environment.
Stay Ahead of the Financial Curve with Our Latest Fintech News Updates!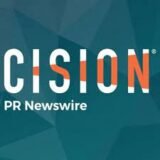 PRNewswire