DailyPay, a leading financial technology company, announced that Ken Brause joins the company as Chief Financial Officer, reporting to CEO Kevin Coop. Brause will advance DailyPay's financial strategy and capabilities to accelerate company growth. Brause brings more than 35 years of financial services and fintech experience at companies of various sizes and stages of ownership and growth, and has extensive expertise overseeing companies through complicated capital markets transactions and transformations.
"Ken is an exceptional finance leader with a breadth of experience across strategy, financial and operational roles," said DailyPay CEO Kevin Coop. "The combination of Ken's strategic experience and operational excellence make him the ideal CFO to guide DailyPay as we continue our impressive trajectory and look to expand to new markets."
Prior to joining DailyPay, Brause was Senior Advisor and Chief Financial Officer of NYSE- and AIM-listed Burford Capital, a leading global finance and asset management firm. He also previously served as CFO of OnDeck Capital, a NYSE-listed fintech providing loans to small businesses in the U.S., Canada and Australia, as well as technology solutions for banks. Prior to OnDeck, Ken held a number of executive roles at CIT Group, Inc., including Treasurer, CFO of North American Banking, President of Small Business Lending and head of Investor Relations; he also led integration for the acquisition of OneWest Bank. Earlier in his career, he held leadership roles at American General, the Bank of New York and Bankers Trust.
"I'm thrilled to be joining DailyPay at this pivotal time in the company's evolution, as it continues to grow rapidly and improve profitability," said Ken Brause. "I look forward to working with Kevin and the team to execute the company's strategy, which will empower us to bring our powerful financial wellness solutions to more clients and users across the globe."
DailyPay has grown its enterprise client and user base by more than 40% over the past year. The company also recently announced the addition of Jon Lowe as Chief People Officer.
Brause holds a B.S. in Economics from The Wharton School of the University of Pennsylvania, and an MBA from The University of Chicago Booth School of Business.
Stay Ahead of the Financial Curve with Our Latest Fintech News Updates!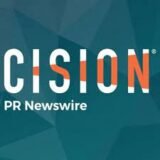 PRNewswire