Dayforward, the first digital life insurance company built for modern families, announced today its acquisition of Commercial Travelers Life Insurance Company, a storied insurance carrier founded in 1883. The acquisition coincides with launching Dayforward's innovative life insurance solution in most of the country, with continued national expansion throughout 2023. The company also announced a $25M round of funding led by AXA Venture Partners, with participation from existing investors including HSCM Ventures, Juxtapose, and Munich Re Ventures.
Dayforward launched in 2021 with the mission to help families across the country create financial security for the people they love. Its innovative term life insurance offering guarantees the policyholder's family will continue to receive their income in the event that the policyholder passes away. The company's latest funding round brings the company's aggregate amount of capital raised to $45M, will allow Dayforward to invest in three key areas in 2023: scaling its business nationwide, continuing to launch its proprietary solutions through strategic partners, and developing new insurance products for its portfolio.
"Today, families go through great difficulty to get the financial security they need. Life insurance can be a tedious and confusing process," said Aaron Shapiro, Founding CEO of Dayforward. "We've made life insurance simple and easy to buy, with smarter coverage for families. We're excited that we can now offer life insurance through Dayforward to families across most of America, with the rest of the country soon to follow."
The acquisition of Commercial Travelers Life Insurance Company (CTLIC) will enable Dayforward to expand nationally and broaden its product lines across life, health, disability and retirement, making the company a more comprehensive financial security solution to its customers and partners. Dayforward's proprietary technology and automated underwriting system deliver a best-in-class consumer experience that allows customers to complete a simple application online and get an instant decision at a great price. Dayforward is also available through a growing number of partners across the country. Its policies are reinsured by Munich Re Life US, a member of the Munich Re Group, which is one of the world's leading providers of reinsurance, primary insurance and insurance-related risk solutions.
"Dayforward is a product-first, tech-enabled life insurance start-up that now has the ability to distribute through multiple channels – direct, agent, and partner – almost nationally," said Vikas Singhal, Founding Partner of HSCM Ventures. "As a full-stack insurance company with a focus on automated underwriting and a streamlined front-end, Dayforward is positioned to innovate across core areas of the industry and seeks to bring customized products to the market that fit specific customer needs. We are excited to partner with Aaron and the team."
Dayforward is founded and led by senior executives from across the technology, marketing and insurance spaces. Shapiro was previously Founder and CEO of Huge, a digital transformation consultancy acquired by the Interpublic Group and Founder and CEO of Silverpop, a marketing automation SaaS that was sold to IBM. Matthew Wolf, Dayforward's Head of Insurance Product and Actuary, was previously Actuarial Lead at Haven Life, the digital innovation unit of MassMutual. Other executives include Head of Finance Zohaib Rathore, previously the Chief Risk Officer and Chief Actuary of LogitudeRe; Zoe Nolan, Head of Operations, who previously worked with Shapiro at Huge and was most recently part of the leadership team at Havas; Austin Riendeau, Head of Technology, who joined from Bitly; and Felicia McElhaney, Head of Underwriting, who previously held underwriting leadership roles at National Life Group and Crump Insurance Services.
Dayforward's Board of Directors also has extensive industry experience as well, including: Maria T. Vullo, former Superintendent of the New York State Department of Financial Services; Paul Rooney, former Global Chief Operating Officer of Manulife; Elaine A. Sarsynski, former Chairwoman, President and CEO of MassMutual International; and Ronald Pressman, former CEO of TIAA-CREF Institutional.
"Companies have talked about the life insurance gap in the US forever. Dayforward is on a mission to help close this gap and bring financial security to million of under-insured Americans by rethinking the life insurance buying process from the group up starting with an innovative product design, a modern way of educating and approaching customers and delivering a seamless buying experience powered by clean UI and data driven underwriting. We are thrilled to be part of their journey and partner with Aaron and the team in building a great company." Says Manish Agarwal, General Partner at AVP.
"The life insurance industry is going through a massive transformation and Dayforward has been driving significant change in the space. Dayforward is paving a first-of-its-kind path as a digitally-native, full stack insurance provider with the core infrastructure needed to build best-in-class products for the modern customer, across all channels," saidPatrick Chun, Founding and Managing Partner of Juxtapose. "We're thrilled to partner with Aaron and his team as they continue to redefine insurance products across the industry."
Dayforward purchased Commercial Travelers Life Insurance Company from National Guardian Life Insurance Company upon receipt of all regulatory approvals. With the acquisition, Dayforward will continue to honor and service existing Commercial Travelers Life Insurance Company policies that include disability, accident, and other ancillary health products. Knut Olson, NGL's President & CEO stated: "NGL is pleased to have completed this transaction with Dayforward and wish them well in their endeavors. This transaction represents one of the final pieces in our 4 year journey to simplify our business model and to focus our capital on our social purpose of helping more Americans pre-plan and fund their funerals."
For more such Updates Log on to https://fintecbuzz.com/ Follow us on Google News Fintech News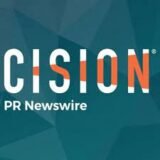 PRNewswire