Social Distancing has given a boost to contactless solutions, making digital payments the holy grail of the transactions arena and the fintech world.
A pandemic like COVID-19 shakes the whole economy of any country, from tourism, businesses, stock markets, and other industries, and batters the everyday lives of citizens. The majority of cities are in a state of lockdown that has converted buzzing hubs into ghost towns. At a point When this happens, with the mass hysteria, you have a situation where everyone is afraid of the worst, stock-piling essentials and groceries and of course running out of cash.
The spending of customers has tanked, but people still require money for basic essentials. In the midst of an economic crisis, this need is more than ever, leading to a spike in the demand of money transfer.
COVID Kick for Digital Payments
But why fintech solutions? Once again, the answer isn't tricky to pinpoint, and you can guess it from regular fintech news these days.
While established players like Western Union and Moneygram stay open for business, heading down to a bricks-and-mortar office has become fundamentally less alluring during the lockdown.
So the CEO of Azimo argues Michael Kent. Obviously, he rushes to list the other advantages of a digital-based service; lower fees, faster delivery, greater security, simpler app-based digital payments, and more flexible collection options.
However, the pivotal role of COVID-19 isn't lost on him. While it's very unfortunate that it has taken a pandemic for digital payments to scale, the offline-to-online switch has been long in coming.
Kent stated that there's been an accelerated shift in consumer behavior, but they think they are riding a 15 to 20-year wave with the digitization of financial services.
A similar state of mind of optimism is apparent among other digital transfer companies. WorldRemit, such as reports that the COVID-19 pandemic has compounded the double-digit growth experienced in the run-up to the virus. Similarly, Remitly reported a 40% growth in transaction volume between February and March.
Payment platforms like PayPal and Square Cash, for instance, are staffing up across the board, as per the Thinknum job posting database. PayPal's job slots have dramatically increased so far this year, including for its analytics team as PayPal aims to better understand the rearrangement of societal standards.
Another beneficiary of this pandemic is the cashless payments market. With consumers worrying about the health risks of handling coins and bank-notes, the intrigue of contactless cards and mobile wallets gives an obvious alternative.
More than one in four that is 27% small businesses in the U.S. already report an increase in contactless payment services, like Apple Pay, Google Pay according to a survey by the Electronic Transactions Association. Even the United States Treasury Department is now allowing unbanked individuals to receive their relief cheques through mobile payments services.
Retailers are encouraging the trend towards cashless as well. Eatery network Burger King is prompting people to use an order-ahead app to pay for drive-through orders, such as, while Walmart has removed the need to press its "pay now" button before a contactless payment.
Not cash, but Contactless payment will be king
Stabilizing the business is just the primary concern. There's a bigger, structural change happening that is the transition to digital payments which will accelerate when the economy eventually recovers.
For more such Updates Log on to https://fintecbuzz.com/ Follow us on Google News Fintech News

Chandrima is a Content management executive with a flair for creating high quality content irrespective of genre. She believes in crafting stories irrespective of genre and bringing them to a creative form. Prior to working for Hrtech Cube she was a Business Analyst with Capgemini.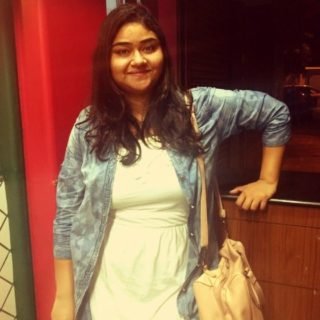 Chandrima S.