Decision Research Corporation (DRC), an industry leading provider of cloud-provisioned enterprise solutions for the P&C and Specialty insurance industry, is proud to announce the immediate availability of the DRC Insurance Platform Fall Release, complete with newly added capabilities and functions.
The Fall Release highlights DRC's continued commitment towards delivering innovation to the E&S and Specialty Industry. These newly added features will further enable insurers to exceed the ever-changing customer expectations in the industry and stay ahead of the market. Key features for the DRC Insurance Platform Fall Release include:
Claims Chatbot – A user-friendly and configurable chatbot enabled by AI voice recognition allows the ability to report FNOL and create new claims via a universal interface which can be initiated in Agent, Policy, and Insured Portals as well as partner website. Made to be compatible with any device and ideal for mobile workers in a variety of distributed workplaces.
Screen Theme Designer – Reduces customer branding of DRC Insurance Platform by over 70% to optimize customer experience and client branding.
Commercial Lines Enhanced Underwriting Process – Configurable milestones from submission to issuance to support highly complex new business workflows that are often required in specialty lines products.
Other feature upgrades include a phase indicator to visually the phases of policy submission, a workbook approval flow to the RS X Rating engine for increased accuracy, a quote options panel which features a grid to compare versions of quotes side-by-side on one interface, and multiple refinements to the usability and design billing portal.
"We're finding that in a world with expanding risks like cyber-risks and climate change; increased capacity, flexibility in processing, and innovation that directly contribute to usability is crucial in the E&S and Specialty industry," said DRC's Vice President of Business Development, Rob Whitton. "The exciting and highly capable features in this release prove DRC's ongoing commitment to R&D and our continued commitment to the specialty and commercial insurance industry."
The DRC Insurance Platform is a full-service suite that integrates the robust RS X Rating engine with comprehensive Quote and Policy Administration, Billing, Claims, Analytics, and pre-configured third-party integrations – all made to handle the complex risks that P&C insurers (especially E&S and Specialty) face.
To get a deep dive on these recent updates to DRC's software solutions, visit www.decisionresearch.com or email sales@decisionresearch.com.
For more such Updates Log on to https://fintecbuzz.com/ Follow us on Google News Fintech News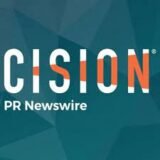 PRNewswire