EPAM Continuum, the integrated business, technology and experience consulting practice of EPAM Systems, Inc. (NYSE: EPAM), today announced the release of its third annual Consumer Banking Report — revealing how customers' evolving attitudes, needs and expectations are reshaping the industry and changing how banks compete to deliver services in an increasingly competitive marketplace.
Surveying 26,000 people across key banking geographies—including the U.S., U.K., Canada, Germany, Netherlands, Hong Kong, Singapore and Australia—the report builds on the 2020 and 2021 survey editions to explore how consumer attitudes towards banking have changed in the past 12 months.
"Today's banking and financial services organizations are experiencing economic volatility, consumer confidence challenges, competitive pressures and unpredictable geopolitical conditions," said Balazs Fejes, President of EU and APAC Markets at EPAM. "In response to fast-changing market conditions, banking institutions must leverage customer loyalty and the strong foundation of trust they have built over decades to provide their consumers with stable and reliable core banking services. They must also focus on optimizing their technological and operational agility to drive personalization and stronger customer engagement, while reducing costs and improving innovation."
Key emerging themes:
Consumers are embracing embedded finance products and services. With embedded finance having become a popular trend in financial services, more than half of those surveyed globally (51%) reported having used some form of embedded finance in the past 12 months. Twenty-two percent of respondents reported using Buy Now, Pay Later (BNPL) services, while 21% reported purchasing insurance through various point-of-sale processes.


Branch use remains significant. While consumers' digital financial habits remain reasonably high, with 31% reporting using a banking app daily and 33% doing so weekly, survey respondents continue to view the physical branch as an important resource, with 85% saying they used a physical branch in the last year and 44% doing so at least monthly. Of those who reported using the branch, 35% say they still like the face-to-face interactions that bank branches provide, 26% say it's easier to bank in-person, while 32% go to the branch to use services that can't be accessed online.


Interest in cryptocurrencies and non-fungible tokens (NFTs) has waned. With Bitcoin plummeting to an 18-month low in 

June 2022

, and the crypto market itself losing nearly 

$1 trillion

 in value at its lowest point of the year, nearly a quarter of those surveyed globally (28%) reported having purchased a crypto product in the last year. Of those who haven't invested, only 3 in 10 would consider doing so in the next 12 months.


The fragmentation of the banking experience continues. The entrance of FinTechs and non-banking companies into the financial services sphere is contributing toward an unbundled and fragmented banking experience. Despite 79% of those surveyed globally saying that they trust their primary bank the most of any of their financial services, 77% report using or holding, on average, two additional financial products, services or accounts from providers different from their primary banking account.
According to a recent report by Forrester, "the competitive landscape continues to evolve as large, non-bank brands look to offer banking services to banks' existing, and large, customer bases. These firms are expanding into banking to keep customers loyal to their non-bank brands and strengthen their existing business models." [1]
EPAM Continuum's annual Consumer Banking Report summarizes how these emerging trends, attitudes and behaviors could influence banking's future across multiple demographics and geographies.
Methodology
The data published in this report is based on a survey of 26,000 adults aged 18+ in Australia, Canada, Germany, Hong Kong, the Netherlands, Singapore, the United Kingdom and the United States. The survey was conducted between July 25 and August 2, 2022. Survey data was collected in partnership with Opinium Research.
To read the full 2022 Consumer Banking Report, visit: www.epam.com/2022-banking-report.
To learn more about EPAM Continuum's integrated business, experience, technology and data consulting practice, visit: epam.com/epam-continuum.
[1] Forrester, "Consumer Banking Trends, 2022", Alyson Clarke, David Hoffman, Jacob Morgan, Aurelie L'Hostis, Peter Wannemacher, Sohm Gough, Aaron Suiter, Diane Lynch, September 16, 2022
For more such Updates Log on to https://fintecbuzz.com/ Follow us on Google News Fintech News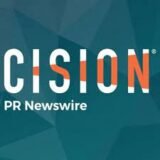 PRNewswire