Finblox, a crypto trading app backed by Dragonfly and Sequoia, has introduced FinGPT, an AI-powered financial consultant. This tool empowers users to optimize their crypto portfolios with advanced AI algorithms, delivering personalized recommendations and a comprehensive solution within the Finblox ecosystem.
With a strong focus on enhancing financial decision-making and education, FinGPT utilizes cutting-edge AI algorithms to analyze financial data and provide valuable insights that can be challenging for humans to identify. This empowers users to make informed decisions, improve risk management, and enhance their overall financial literacy.
FBX, the native token of Finblox, powers FinGPT. Token holders can utilize FBX to access exclusive FinGPT features, burn tokens for processing power, and stake tokens to earn rewards. The sale of FBX on renowned launchpads like PoolZ, Decubate, and Trustpad generated significant demand, leading to a rapid sell-out of the initial offerings. Finblox has announced that the public sale of FBX will conclude on May 17 through FinLaunch, the world's first mobile-first web3 launchpad integrated into the Finblox platform, available on both iOS and Android.
"Our mission is to empower users with the knowledge and tools to take control of their financial future," said Peter Hoang, CEO of Finblox. "We are dedicated to making financial literacy and inclusion accessible to everyone. With its user-friendly interface and personalized recommendations, FinGPT represents a significant step towards creating a more inclusive and engaging financial ecosystem."
As Finblox continues to revolutionize the industry, the launch of FinGPT and the upcoming public sale of FBX exemplify the company's commitment to empowering users and shaping the future of finance. By combining advanced AI technology, blockchain infrastructure, and a dedication to financial inclusivity, Finblox is at the forefront of driving positive change in the financial space.
The company was founded by Peter Hoang and Dmitriy Paunin. Hoang brings extensive expertise in finance and entrepreneurship, previously co-founding Gotrade- a zero-commission stock-trading app backed by Y Combinator. While Paunin has served as the CTO at Coins.ph, a Philippines-based cryptocurrency exchange that has amassed over 16 million users. Finblox has successfully raised a seed round from top funds including Sequoia Capital, Dragonfly, Coinfund, Cypher Capital, Cogitent Ventures, Athena Ventures, Saison Capital, and OrangeDAO, among others.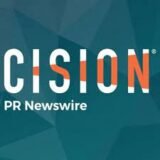 BusinessWire