Fintel Connect, a leading performance marketing company in the financial services industry, has announced a new partnership with Cheese, a fast-growing fintech platform that offers flexible and affordable credit solutions to underbanked and credit-challenged consumers in the United States of America.
Through this partnership, Fintel Connect will provide Cheese with its cutting-edge performance marketing technology to help the company reach new audiences, build brand credibility and expand its user base.
"Partnering with Cheese aligns with Fintel Connect's mission to promote financial inclusion by connecting underserved Americans with the credit they need to achieve their financial goals," said Nicky Senyard, CEO of Fintel Connect. "We are excited to support Cheese's innovative approach to providing affordable and flexible credit solutions and leverage our technology to help the company expand its reach."
Cheese offers a range of credit solutions including installment loans, credit lines, and credit-building tools. The company's mission is to make credit more accessible and affordable for all Americans, regardless of their financial situation. Cheese's innovative platform uses advanced algorithms and machine learning to assess creditworthiness and provide personalized loan options tailored to everyone's unique financial circumstances.
"We are thrilled to partner with Fintel Connect and leverage their expertise in performance marketing and customer acquisition to reach more Americans and help them achieve their financial goals," said Ken Lian, CEO and co-founder, Cheese. "Fintel Connect's technology will allow us to optimize our marketing efforts and deliver a superior customer experience, which is at the core of what we do at Cheese."
The partnership between Fintel Connect and Cheese is expected to drive growth, enhance customer acquisition and retention, and promote financial inclusion across the United States. Cheese's partnership program is now open to publishers and influencers looking to provide solutions for those that are struggling to build credit. Join Cheese's affiliate program today.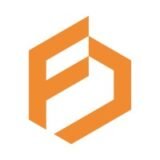 Fintel Connect
Fintel Connect is a leading performance marketing company dedicated to serving the financial services and fintech space. Based in Vancouver, Canada, the team at Fintel Connect support a wide range of tier one banks, community banks and financial technology companies through its extensive network of publishers and fully scalable tracking and reporting technology.