Fintel Connect, the leading partner marketing platform and network built for financial services, announced its strategic partnership with TAB Bank, a digital-forward bank focused on delivering top-quality financial services to individuals, families, and businesses across the nation, with a particular emphasis on underserved communities.
TAB Bank chose Fintel Connect as a strategic partner to power its affiliate marketing growth efforts. Fintel Connect will provide TAB Bank with advanced performance technology, strategic guidance, and access to a vast network of affiliates, driving growth and expanding brand reach.
"We are excited to partner with TAB Bank in setting up and launching their affiliate program," said Nicky Senyard, CEO at Fintel Connect. "Employing our technology, tools, and strategic know-how in this space, TAB Bank can enhance their customer acquisition and expand their digital growth."
TAB Bank offers a range of lending solutions, spanning from Asset-Based Revolving Loans to Accounts Receivable Financing and beyond, which cater to businesses at every growth phase. By leveraging Fintel Connect's platform and expertise, TAB will be able to effectively reach and serve a broader audience in need of their products and services.
"Partnering with Fintel Connect allows us to capitalize on their digital expertise and scale our affiliate partnerships more efficiently," says John Huntington, TAB Bank's VP of Marketing. "We are excited to work with the team at Fintel to achieve our growth targets while being able to better serve a diverse nationwide customer base."
TAB Bank's partnership program is open to banking-focused publishers and influencers looking to showcase solutions for audiences in need of market-leading lending and banking products.
Fintech News – The Latest News in Financial Technology.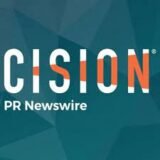 PRNewswire