FinThrive, Inc., a healthcare revenue management software-as-a-service (SaaS) provider, announced today that it has been named in the 2023 Best in KLAS: Software & Services report for FinThrive Insurance Discover. This recognition is part of KLAS Research's annual assessment of software and service providers within the healthcare industry.
"Winning Best in KLAS for Insurance Discovery is the highest honor due to its direct connection to customer value," said Hemant Goel, President and CEO of FinThrive. "Our insurance discovery solution is the result of deep collaboration with our customers and is designed to have an immediate, positive impact to revenue, the top priority for many providers. We are in a challenging environment where healthcare executives must prioritize their technology investments and focus on what will deliver maximum return. It is gratifying to have an industry leading solution like FinThrive Insurance Discover available to our customers when they need it most."
The importance of leveraging technology to find new sources of revenue is underscored by a 2023 research study conducted by FinThrive, where revenue cycle leaders noted "improving revenue" as their number one priority and concern.
The 2023 Best in KLAS: Software & Services report is based entirely on customer feedback from providers and payers and acknowledges software and service vendors/solutions that have surpassed others in their respective areas. Insurance Discovery is a new category for KLAS in the Patient Accounting Area under Revenue Cycle, Financial, and HIM. The development of this category reinforces how critical insurance discovery is for the overall health and success of customers' revenue management digital transformation.
This recognition demonstrates FinThrive's commitment to providing quality services and cultivating meaningful relationships with their partners. Customers choose FinThrive Insurance Discover because of its ability to find and recover the most revenue compared to any other insurance discovery solution on the market. Together, collaborating with their customers, FinThrive has created a Best in KLAS solution that netted $6.2 billion in increased revenue for our customers.
"The 2023 Best in KLAS report highlights the top-performing healthcare IT solutions as determined by extensive evaluations and conversations with thousands of healthcare providers," said Adam Gale, CEO of KLAS. "These distinguished winners have demonstrated exceptional dedication to improving and innovating the industry, and their efforts are recognized through their inclusion in this report. Congratulations to all the winning vendors for setting the bar for excellence in healthcare IT!"
The 2023 Best in KLAS report includes performance metrics that provide an impartial view of vendor performance. These metrics include an overall KLAS score for each graded service. As a 2023 Best in KLAS for Insurance Discovery, FinThrive received a score of 93.5 out of 100. In addition to being the top performer, FinThrive also received an A ranking across the board in the customer experience category.
Full rankings and details on the 2023 Best in KLAS Insurance Discovery platforms may be viewed at https://klasresearch.com/report/2023-best-in-klas-awards-software-and-professional-services/3037.
FinThrive will be recognized for this achievement at the Best in KLAS Show on April 17, 2023, in Chicago.
To learn more about how FinThrive Insurance Discover can help your organization enhance its revenue recovery process, contact FinThrive here.
For more such Updates Log on to https://fintecbuzz.com/ Follow us on Google News Fintech News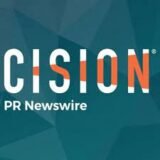 PRNewswire