Finvi, a leading provider of enterprise workflow automation software built to accelerate revenue recovery and simplify the payment process, announced that it has enhanced its industry-leading Artiva HCx® solution to better support organizations as they manage complex claims, including worker's compensation, motor vehicle accidents, and third-party accident liability.
Finvi achieved this through improved data capture and the enhanced visualization of key details associated with complex claims. The improved user interfaces, and new data capture and storage capabilities, provide a clearer and concise process, reducing the overall time spent on the complex claim process.
The enhanced Artiva HCx includes a database to build and store information about law firms, attorneys, and claims adjusters to help organizations save time and process claims quickly and efficiently. Organizations can now find and group together information on all parties involved in the same accident, connecting key account details. The improved user interface also boosts employee efficiency, with streamlined processes and easy access to all necessary data.
"It's our mission to continually enhance our offerings to accelerate financial outcomes and transform the payment journey for staff, clients, and patients," said Raj Sethuraman, Chief Product & Technology Officer at Finvi. "Complex claims are difficult by nature, requiring more intricate claims management processes than regular insurance follow-up. Organizations need a robust platform that not only allows them to manage these claims, but also manage your standard patient and medical insurance processes — all from a central location."
Artiva HCx also features the improved promotion of compliance as organizations can now manage and view state and county statutes. And this latest release of Artiva HCx includes additional enhancements designed to improve the management of payment discrepancies, unallocated payments, and more.
To learn more about Finvi, visit finvi.com.
For more such Updates Log on to https://fintecbuzz.com/ Follow us on Google News Fintech News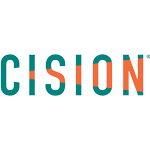 PRNewswire