FullCircl, the Customer Lifecycle Intelligence (CLI) platform that helps financially regulated businesses do better business, faster, and ComplyAdvantage, the leader in financial crime intelligence, announced a new partnership that will create a best-in-class onboarding and customer lifecycle management solution.
When companies integrate with FullCircl and ComplyAdvantage, they access a suite of advanced PEP, sanctions, adverse media, credit and risk screening tools that provide market-leading compliance and risk capabilities. This highly differentiated approach to anti-money laundering (AML) and risk management streamlines onboarding and monitoring workflows, reduces false positives by 70%, delivers dynamic risk assessment and mitigation, and drives significant efficiency gains across the entire customer lifecycle.
Stuart Boardman, FullCircl's Director of Channels and Revenue Partnerships said:  "This strategic partnership is a game-changing opportunity for financial institutions to maintain competitive edge and stay ahead of potential risks in an increasingly complex and fast-paced regulatory environment.  Organisations can protect their business – and customers – from potential exposures and reputational damage with a comprehensive understanding of their risk landscape and the advanced data intelligence to make informed decisions.
The partnership offers:
Global PEP and Sanctions watchlist screening (OFAC, UN HMT, EU DFAT, and more) updated continuously.
Real-time adverse media updates calibrated to FATF and EU Money Laundering Directive (6MLD) for AML taxonomy alignment with the latest regulatory guidance.
Rich, assured, and dynamic live credit and risk profiles.
Raji Soussou, VP Global Partnership & Alliances for ComplyAdvantage commented:  "This is a powerful partnership.  FullCircl's Customer Lifecycle Intelligence platform combined with our rich data and screening tools means financial institutions can confidently identify a broad range of relevant risks efficiently and cost-effectively for faster onboarding, efficient compliance, dynamic risk assessment, and superior customer experiences."
Fintech News – The Latest News in Financial Technology.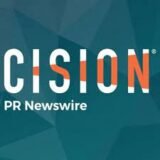 PRNewswire