Gate.io, a world-leading digital asset trading platform, is thrilled to announce its sponsorship and active involvement in the esteemed Coinfest Asia 2023. Scheduled for the 24th and 25th of August, Coinfest Asia will set its stage in Bali, Indonesia.
Coinfest Asia stands as a cornerstone event in the Asian Web3 landscape. As Indonesia's foremost annual crypto and blockchain gathering, it consistently attracts a diverse mix of cryptocurrency enthusiasts, investors, emerging entrepreneurs, and technical experts from various nations.
Leveraging the success of its 2022 edition, which boasted attendance from over 2,000 individuals, collaboration with 40+ media entities, and an impressive lineup of 20+ side events, Coinfest Asia 2023 is gearing up to surpass its own legacy. This year's rendition aims to captivate a wider media presence.
Gate.io remains committed to fostering dialogue and engagement within the crypto industry. As such, Richard, Head of Global Business Development and Institutional at Gate.io will participate in panel discussion together with other crypto industry leaders to share pivotal insights on the dynamics of crypto market cycles, highlighting and elaborating on key talking points like:
How to define a crypto market cycle and what are the key characteristics?
How do current trends like Bitcoin ETFs, liquid staking, and the meme coin market impact or influence the market cycle differently from the past?
How do halving events impact the overall crypto market?
Gate.io Web3 is also hosting an exhibition booth in Converge area to showcase its developmental milestones and leading Web3 ecosystem. Attendees are warmly invited to visit the Gate.io Web3 booth, fostering connections and gaining a more comprehensive understanding of the crypto ecosystem in the process.
Fintech News – The Latest News in Financial Technology.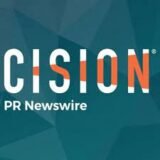 PRNewswire