Glenmede, a leading investment and wealth management firm overseeing more than $40 billion in assets under management (AUM), today announced the launch of the Glenmede Sustainable Investing Advisory Council. Comprised of industry-leading experts across the sustainable investing space, the new Advisory Council will leverage their unique backgrounds in academia, law, foundations and institutional investing to help Glenmede bolster its efforts in this dynamic and evolving space.
As Glenmede navigates the next phase of growth in this dynamic area, the Sustainable Investing Advisory Council will collaborate with leaders across the firm, providing strategic guidance to Glenmede Trust Company's (GTC) Sustainable & Impact Investing team and Glenmede Investment Management's (GIM) ESG Investing team. Specifically, the Council's discussions will inform Glenmede's ability to further position the firm as a leader in helping individuals, families, endowments, foundations and institutions incorporate ESG considerations into their investing strategies and build portfolios that align with their values.
"We are thrilled to launch the Advisory Council, which we believe will benefit the firm's sustainable investing platform, and thus, the clients we're dedicated to serving with best-in-class advice and capabilities," said Peter Zuleba, President of GTC, who will be assuming the role of CEO of Glenmede in September 2023. "This esteemed group of external practitioners was thoughtfully curated and graciously agreed to serve and collaborate with Glenmede. Our belief is that, together, we will continue to innovate, identify upcoming trends and push Glenmede further to ensure we stay at the forefront of the sustainable and impact investing industry."
The six external members of Glenmede's Sustainable Investing Advisory Council are:
Mark Campanale, Founder and Director of Carbon Tracker, leads a nonprofit financial think tank that conducts in-depth analysis on the impact of the energy transition on capital markets. Carbon Tracker leverages that analysis to develop ideas and insights to help investors, companies and policymakers drive a transition to a low carbon economy and protect the wellbeing of our climate. Mark brings two decades of experience in sustainable financial markets to the Council as a co-founder of some of the first responsible investment funds at Jupiter Asset Management, AMP Capital and Henderson Global Investors. Mark also serves on the Advisory Board of the Glasgow Finance Alliance for Net Zero.
Erika Seth Davies, Founder of the Racial Equity Asset Lab (The REAL), leads the REAL's efforts to help eliminate the persistent racial wealth gap. In this role, she advises endowments and foundations on best-fit strategies for integrating racial equity considerations into their investment portfolios and expanding access to capital. Erika brings over two decades of experience leading nonprofit and philanthropic organizations including the Baltimore Community Foundation and the Association of Black Foundation Executives. She is also the CEO of Rhia Ventures and serves as a Social Entrepreneur in Residence with Common Future.
Witold Henisz, Vice Dean and Faculty Director of the Wharton School's ESG Initiative, is working to position Wharton as the top business school in sustainability and ESG investment analysis. Witold's research has focused on the effect of environmental, social and governance factors on the strategy and valuation of global corporations. Having authored a case study on Glenmede Investment Management LP's path to integrate ESG considerations into its fundamental equity strategies in 2020, he has long followed Glenmede's journey. Witold is the Principal and Co-Founder of PRIMA LLC (Political Risk Identification & Management), whose clients span multinational firms, asset managers, intergovernmental organizations and non-governmental organizations.
Katayun Jaffari, Shareholder, Cozen O'Connor, is the co-chair of the ESG Group, chair of the firm's Corporate Governance Group, and co-chair of the Capital Markets & Securities Group. Kathy has extensive experience counseling companies in ESG and compliance matters. She writes and lectures extensively on areas of corporate governance, including stakeholder issues such as sustainability and diversity. Kathy was elected vice chancellor of the Philadelphia Bar Association and will assume the role of chancellor in 2025. She is also the co-chair of the American Bar Association's ESG Subcommittee and the author of ESG in the Boardroom. Written in collaboration with the American Bar Association, the book serves as a practical guide for corporate directors and counsel for understanding the intersection of governance and sustainability and driving impact on ESG initiatives.
Christine Looney, Deputy Director of Mission Investments at the Ford Foundation, supports investments under the Foundation's mission investment funds: a $350 million program-related investment fund, and a $1 billion mission-related investment portfolio focused on tackling large social problems including affordable housing, increased job quality for U.S. workers, diverse fund managers and financial inclusion. Christine is also on the board of Mission Investors Exchange, which is committed to identifying and sharing impact investing best practices for foundations. Additionally, Christine serves on several credit committees and advisory committees across different organizations, leveraging her public and private sector expertise to support their strategic ambitions.
Tensie Whelan, Director of the NYU Stern Center for Sustainable Business, leads her team's efforts to help future and current business leaders embrace sustainability, strengthen their companies' resiliency and generate positive impact for our society. Tensie has 25 years of experience working on international environmental and sustainability issues and in engaging with businesses to drive proactive and innovative initiatives that drive progress and bring sustainability to the forefront of our modern discourse. Tensie currently serves on the advisory boards of Nespresso and the impact-focused hedge fund, Inherent Group. She also serves as an Advisor to the Future Economy Project for Harvard Business Review and was previously President of the internationally renowned nonprofit, Rainforest Alliance.
The Glenmede Sustainable Investing Advisory Council will also consist of four leading experts from Glenmede's wealth and investment management teams:
Jason Pride, Chief of Investment Strategy & Research – Glenmede Trust Company
Mark Hays, Director of Sustainable & Impact Investing – Glenmede Trust Company
Julia Fish, Vice President, Sustainable & Impact Investing – Glenmede Trust Company
Amy Wilson, Director of ESG Investing & Portfolio Manager – Glenmede Investment Management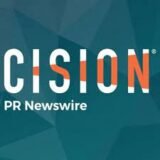 BusinessWire