Harpie, the crypto security solutions provider with the most advanced on-chain firewall that stops thefts, hacks and scams, announces a new enterprise tool, Background Check API. The API detects scammer addresses on Ethereum by analyzing huge amounts of on-chain data. Using Background Check API, crypto projects and platforms can prevent their users from interacting with scammers, without adding any friction to the user experience.
Crypto scams are now a billion-dollar industry. With each transaction, users are confronted with substantial risks – placing the burden of evading attacks such as website hijackings, social engineering scams, and phishing assaults primarily on individual users. To tackle this growing issue, Harpie's API allows crypto and blockchain projects to seamlessly integrate these tools into their platforms, enhancing security by design and safeguarding their users.
"Crypto enterprises and their users face relentless targeting by crypto scams, exposing vulnerabilities that can undermine trust and financial security," said Daniel Chong, co-founder & CEO of Harpie. "To combat this pervasive threat, Harpie is dedicated to stopping crypto theft. We have developed an engine that empowers crypto platforms to join this effort. The assets in your crypto wallet should be as safe as the money in your bank account. We created Harpie's Background Check API to arm Web3 projects with critical tools to build secure and scam-free crypto experiences bringing that peace of mind to users."
The Background Check API returns human-readable security analysis of transactions, addresses, and contracts and provides security recommendations based on the data. The API tracks the latest attack vectors and has data on over 2 million known cyber criminals, honeypot addresses, and NFT wash traders.
Revoke.Cash, a popular security tool that helps users prevent common crypto scams by regularly revoking active allowances, uses Harpie's Background Check API to power its platform's data logs and collect the details that it shares with users before they sign allowances.
Harpie's data engine also powers Harpie's new Address Scanner, a free tool for individuals that allows anyone to scan an Ethereum address for suspicious or malicious activity like phishing or cybercrime. The Address Scanner examines the transaction history of a specific address, checking the address against databases of known criminals and running an analysis on transaction patterns, such as who the address has interacted with in the past.
Developers building Web3 solutions or platforms can use the Background Check API to run background checks on up to 3000 addresses daily for $450 per month. Custom API packages are available for enterprises that want to integrate the API into their platform code. Learn more about Harpie's Enterprise API and methods and how to integrate it into Web3 projects at harpie.io/rpc/enterprise.
Fintech News – The Latest News in Financial Technology.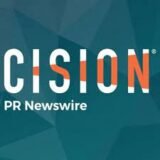 PRNewswire