Hexure, a provider of sales and regulatory automation solutions for the life and annuity industry, announced the acquisition of Vive, a quote and e-submission platform for life insurance, to create a single, best-in-class distribution platform for the life and annuity industries.
With a focus on delivering a modern enrollment experience for carrier, producer and client, the Vive multi-carrier platform enables a seamless quote-to-submission workflow with many of the industry's largest term life carriers. More than 20,000 registered advisors affiliated with more than 55 BGAs use Vive to quote and submit business to these top term life insurance carriers. The platform also offers differentiated agent tools, including step-by-step case status tracking for applications and the proprietary Vive Score that helps agents and clients to compare product criteria across carriers.
"The future of this industry will be built on interoperability and the enablement of a smooth sales workflow. Our focus is and always has been to enable this vision with modern technology," said Hexure's Chief Executive Officer Laird Rixford. "Vive started, like many insurtech companies, out of a desire to make the industry better with a consistent, complete experience. With Hexure and Vive together, the industry will be able to sell term life, permanent life, and annuity products in a single platform and take a big step towards that future."
This acquisition builds upon Hexure's core quoting and e-application capabilities, extending its carrier connectivity and distribution network. The Hexure and Vive teams are committed to building a unified platform that continues to support and power leading agencies already using Vive as well as Hexure's existing FireLight clients. The combined technology will be available to every carrier and broker in the industry.
"Vive began with a focus on creating positive disruption by building the industry's best platform, and we've seen more than 20,000 producers provide a more positive sales experience thanks to our technology," said Vive's Chief Executive Officer Jason Lea. "Hexure is the right partner for us because of their history and deep expertise in annuity and permanent products. Bringing together our technologies will help us create that positive disruption across the entire industry and achieve our collective vision of a better future powered by first-class technology."
Terms of the transaction were not disclosed.
Stay Ahead of the Financial Curve with Our Latest Fintech News Updates!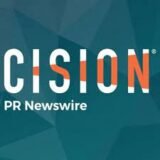 BusinessWire