InnSure, the mission-driven nonprofit dedicated to harnessing the power of the insurance industry to combat climate change, announced the launch of InnSure Corps, a cross-disciplinary network of experts, innovators and climate-impacted communities.
Designed to support leadership development by connecting professionals across traditional boundaries, InnSure Corps is dedicated to innovating and deploying insurance core competencies as a primary tool to amplify and accelerate climate-friendly practices and facilitate more resilient communities.
"Climate change is the defining professional development challenge for the next generation of insurance leaders, and understanding the power of insurance is a crucial professional development area for climate action leaders across all sectors," said Doug Shulkin, InnSure Corps Program Director. "Through this new initiative, our collective efforts will make the world safer, more secure, and more sustainable."
InnSure Corps is launching founding Chapters in Boston, NYC, Chicago and Austin, TX. Participants will have access to member-only events, event discounts, networking, project opportunities, educational workshops, leadership initiatives, and a regular newsletter, among other benefits.
Corporate Sponsors of InnSure Corps will also reap benefits from involvement with the program, particularly when it comes to attracting, developing, and maintaining talent and fostering the next generation of responsible leadership. As a mission-driven organization, InnSure is well-positioned to help companies develop and maintain a focus on sustainability and inclusivity.
InnSure is actively seeking members, mentors, founding chapter presidents for new locations, and leaders to drive the program agenda by leading programming councils.
Fintech News – The Latest News in Financial Technology.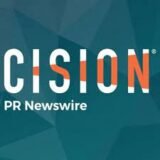 PRNewswire