Invesco Ltd. today announced that Invesco Real Estate, the company's global real estate investment business, has acquired Edison Windward, a newly-built office project in the desirable Atlanta real estate submarket of Alpharetta for an undisclosed sum on behalf of one of its separate account clients.
Edison Windward benefits from design elements that differentiate it within the local office market, demonstrated by the property's rapid lease-up with investment grade tenants. The two-story tilt wall design provides tenants with flexible, efficient floor plates given its side core design and column-free layout. In addition, the design features industrial size windows and an amenitized central clubhouse as well as above market parking ratios.Fintech News
Greg Kraus, Managing Director of Transactions at Invesco Real Estate comments: "Amidst uncertain economic times and a global pandemic, Invesco Real Estate continues to believe in the resilience of high-quality real estate leased long term to strong tenants that will provide attractive income returns. While we have had to temporarily establish a more flexible and fluid approach to our transaction process, we were nonetheless able to transact in these unusual times given our conviction in the asset, the market and its position in the marketplace."
Edison Windward is located in Alpharetta, a rapidly urbanizing location and home to over 700 technology companies, the popular Avalon mixed-use project (containing 400,000 sq ft of retail and 800 residential units), and its access to a plentiful and educated workforce. The location on Windward Parkway offers easy access to GA 400, neighborhood amenities and executive housing.
The unnamed seller constructed Edison Windward as speculative offices in two phases, with both phases leased-up prior to completion. The asset is currently 66% occupied by E*Trade and 3M and will be 97% occupied after Owens & Minor completes its build-out and takes occupancy.
Britton Wells, Director of Transactions at Invesco Real Estate comments: "The asset represents an appropriate addition to our client's existing and diversified portfolio.  The project's innovative design positions Edison Windward well with competing properties in Alpharetta to appeal to our tenant's desire to attract and retain talent.  In addition, very few sites have the acreage required to replicate its parking and common area amenities in the future."
Tom Shafer, Vice Chairman, CBRE comments: "The Edison Windward is the first of its kind, setting a new standard for creative office development in suburban Atlanta. Its core-free office design fosters a collaborative environment for workers, and the 24-acre campus allows tenants total flexibility on the density of indoor and outdoor spaces. The Edison Windward saw the fastest spec lease-up in Alpharetta's history, achieving 97 percent occupancy during construction."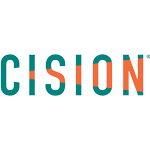 PRNewswire