Fintech or Financial technology is presently one of the most exciting and fastesr-growing areas in global business. Rapidly advancement in technologies, evolving expectations of customers, and a changing regulatory scene are opening ways to disruptive innovation in financial services. From cryptocurrency to big data to P2P lending and virtual banks, fintech innovation has captured the attention and imagination of investors, incumbents, and clients. Financial Industry is undergoing drastic transformation very rapidly and this has given rise to a question, is fintech the future of financial industry services.
The revolution of financial technology (fintech) is spreading rapidly around the globe and influencing a multitude of processes in the sector, including customer service, payments and transactions, financial advice, insurance services, lending, and account management.
Fortunly summarized how disruptions from fintech startups have affected the financial environment over the last few years, demonstrating some ascertaining statistics:
85% of banks have made digital transformation as an important business priority
3 out of 4 consumers worldwide are using fintech services for money transfer
77% of financial establishments want to innovate more
60% of traditional banks would collaborate with fintech startups, and 82% anticipate that these partnerships to expand within the next 5 years
In this era of digital world, almost every aspect of financial industry is undergoing transformation, from customer requirements to financial solutions. With all these changes we have started asking is fintech the future of financial industry services.
So, here we have listed some of the ways that are shaping the future of financial industry services
As digital channels continue to dominate the manner in which customers connect with businesses, there has been a quick shift in user interactions, and banks have dynamically moved away from traditional procedures and physical branch-based activities to operating completely in digital ways.
An omnichannel experience that meets the demands of new consumers includes not only mobile but social media and multiple messaging channels such as email, live chat, and SMS. The requirement to facilitate customer communication through any channel is marking the path forward for companies aiming to achieve true customer-centric operations.
For banking clients, an omnichannel experience implies customers can get consistent and seamless interactions online; no matter what device they use, as well as offline, with "smart" branches that effortlessly integrate with digital services. As user behaviors shift, the emergence of fintech means that financial institutions are getting smarter, with an aim to migrate transactions and sales to digital channels that help to create a unified, enhanced user experience.
Fintech startups are wildly emerging in accordance with this trend, as they can provide the software for financial institutions to adopt multi-channel messaging, combined with AI, machine learning and automation to streamline communication between business and consumers, winning formula to boost sales and customer engagement.
Adding to this formula; co-browsing is probably the latest technologies that have come to assist financial services in their journey to deliver omnichannel support. Beyond banks and credit unions, this tool is also being used by agents in insurance, lending, and financial advisors who can co-browse with consumers and provide in-person assistance.
Blockchain & Cryptocurrency based transcations
Following up on the open innovation movement, a major opportunity for organizations in the financial services industry is to adopt a strategy in the area of Blockchain. Cryptocurrencies have been disrupting the banking sector for the past few years, offering clients faster and cheaper ways to complete transactions.
We're yet to see how this wave keeps on affect the sector to analyze its long-term impact, but it's notable how it has been implemented and quickly reshaping ways for payments and transactions. Blockchain provides a solid trading platform with expanded transparency, and customers have been benefiting from cryptocurrencies for transferring money, reducing costs and saving time.
Automated financial advices
Virtual assistants or robo-advisors have taken the world of financial advice by storm, imposing an important threat to traditional operators. The pressure will undoubtedly prevail, but developments in automated technologies for financial advice are proceeding to emerge and offer competitive solutions.
These types of automation tools are implemented in the form of automated messaging through live chat and other channels of communication, as well as workflows that can be created around specific needs of a company and triggered by consumer behaviors, to power sales and customer engagement.
The delivery of financial advice can be automated with a hybrid approach of humans as well as machines. The utilization of automation in this sector extends to a range of processes, from delivery of basic advisory to data-driven insights for more tailored services and automated systems for customer onboarding.
Automation can help financial advisors and agents in wealth and asset management to capture leads, build relationships with customers, and deliver a more comprehensive service offering.
These are few key transformations among many that might have answered the questions in our minds that 'is fintech the future of financial industry services'. We also need to understand that While advancements in the area of FinTech have been happening at lightning speed, we have only just begun to scratch the surface of what is possible and likely to happen in the next few years. We are presently in an age when there is no longer a clear divide between fintech and the traditional finance sector. Technology has started moving from being an exciting element of financial services into the mainstream, thanks to its disruptive power, effectiveness and wide appeal.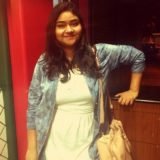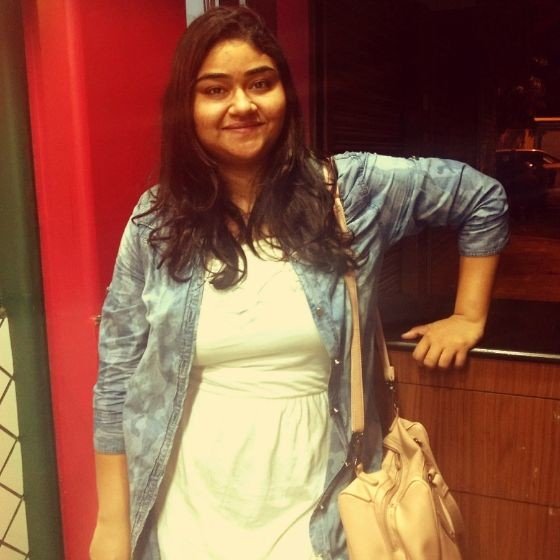 Chandrima is a Content management executive with a flair for creating high quality content irrespective of genre. She believes in crafting stories irrespective of genre and bringing them to a creative form. Prior to working for Hrtech Cube she was a Business Analyst with Capgemini.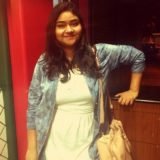 Chandrima S.