Kin, the insurance technology company changing home insurance through intuitive tech and affordable pricing, today announced the launch of its landlord insurance plans which will debut in the Florida market.
Kin's landlord insurance applies to property owners who rent out their detached homes and townhouses. It also covers investors who rent their properties on Airbnb. This policy can cover all sources of damage to the physical structure of the home except those listed as exclusions. It also covers damage to other structures on property such as a garage or shed, personal property such as appliances, personal liability, and fair rental value.
Investment property owners can simply go to Kin's website, enter the property's address, and get a quote in a few easy steps.
Kin is the only insurtech company to currently offer homeowners insurance in both Florida and California. The company has disrupted the marketplace through proprietary technology that analyzes thousands of data points and accurately reflects the risk of disaster-prone homes. That helps Kin more accurately and fairly price these properties.
"The introduction of landlord insurance in the Florida market will continue to cement Kin as a leading home insurer in one of the industry's most challenging marketplaces," Kin Co-Founder and CEO Sean Harper said. "For our company, it's a major milestone in our growth to be able to offer this service to real estate investors. We remain committed to ensuring Floridians have access to insurance at a low cost."
Kin's customers currently save an average of $500 dollars. While many insurers have either pulled out of disaster-prone areas or raised rates so high that homeowners insurance is unaffordable, Kin has focused its efforts on developing technology that makes insurance more accessible and affordable for residents of these areas. As a result, customers rate Kin #1 on multiple platforms, citing easy savings, personalized coverage, world-class service, and super fast claims.
For more such Updates Log on to https://fintecbuzz.com/ Follow us on Google News Fintech News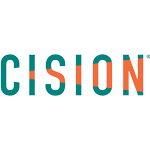 PRNewswire