Marstone, Inc., a leading digital wealth technology firm, announced it has been named one of American Banker's "2023 Best Places to Work in Financial Technology." Created in 2017, the awards program is led by Best Companies Group as well as Arizent, whose brands include American Banker, National Mortgage News, PaymentsSource, Financial Planning, and Digital Insurance.
The fifty companies recognized on this year's list consist of a wide range of organizations within financial services including banking and mortgages, insurance, payments as well as financial advisory. "Some of the most intriguing technology advances in financial services are developed within fintech firms that partner or compete with traditional banks," said Penny Crosman, executive editor, technology at American Banker. "Best Places to Work in Financial Technology provides a closer look at some of these companies and the culture and benefits that help them attract top talent."
Organizations from across the United States entered a two-part survey process to determine Arizent's Best Places to Work in Financial Technology. The first part evaluated each nominee's workplace policies, practices, philosophy, systems, and demographics. The second part included an employee survey to measure the employee experience. The combined scores determined the top companies and the final ranking. The overall registration and survey process was managed by Best Companies Group, who analyzed the data and determined the final ranking.
"At Marstone, we believe in not only creating a platform that empowers a broad base of end customers to understand and plan for their financial futures, but we also are cultivating a corporate culture of inclusivity and collaboration ourselves," said Margaret J. Hartigan, co-founder and CEO of Marstone. "We are delighted to be recognized as one of the best places to work in fintech and will continue our mission of humanizing finance for all."
Fintech News – The Latest News in Financial Technology.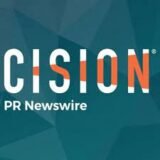 BusinessWire