BitDATA Exchange, a regulated Fiat-to-Crypto exchange platform headquartered in Singapore, has signed a Business Partnership Agreement with Merkle Science to enable both parties to mutually work as an APAC enterprise referral and to join efforts in the local marketing initiatives.
BitDATA Exchange's 'Regulated, Secure and Professional' approach has been at the core of its operation since its establishment in 2019. "It's a pleasure to work with Merkle Science to fulfill our AML obligations under the PS Act, strengthening the framework for transaction screening and monitoring, " said Ken Wong, Founder and CEO of BitDATA Exchange. "Our aspirations to bring crypto to the mainstream in a safe and compliant manner are aligned with Merkle Science's vision to prevent fraud and improve user safety with an accessible suite of preventative and diagnostic tools."
As a Merkle Science enterprise client that supports and enhances Anti-Money Laundering (AML) compliance standards, BitDATA Exchange adheres to the Monetary Authority of Singapore's (MAS) regulations to facilitate buying or selling digital payment tokens, or DPTs (commonly known as cryptocurrencies.) BitDATA is also authorized to provide a platform that enables the exchange of DPTs under Singapore's Payment Services Act.
Since 2020, BitDATA Exchange has been granted an exemption from holding a license under the PS Act for providing digital payment token services by the Monetary Authority of Singapore (MAS). In accordance with MAS's guidelines, BitDATA has established a monitoring system and policies to combat any unusual or fraudulent activities on its trading platform. This monitoring system is Compass, Merkle Science's next-generation blockchain transaction monitoring solution that combines the best of traditional monitoring methodologies with behavior-based rules, to achieve a new level of security, transparency, and compliance.
Mriganka Pattnaik, CEO & Co-founder at Merkle Science, added: "It's incredible to work with a company that recognizes the importance of compliance in advancing cryptocurrency exchange technology, as well as the key role that fraud prevention plays in positive user experience. Ultimately, our goal is to empower innovators like BitDATA Exchange so that all of their users can enjoy a safe trading environment."
For more such Updates Log on to https://fintecbuzz.com/ Follow us on Google News Fintech News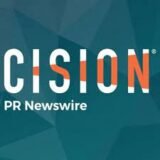 PRNewswire