Messari, a leading provider of crypto market intelligence products, announced the release of its API product. This API offering will enable Messari Enterprise customers to integrate Messari's comprehensive data directly into their own applications, platforms, and analysis workflows.
"With the launch of our API product, we're empowering our Enterprise customers to elevate their analytical capabilities using our exhaustive data," said Messari Vice President of Product Florent Moulin. "This offering is a testament to our commitment to enhance our product offerings based on the evolving needs of our clients. We understand that customization is key in today's dynamic crypto landscape, and our API provides precisely that."
Messari's API has the capability to grant access to unique datasets, providing enterprises with the flexibility they need to tailor their data consumption to specific requirements. At launch, Messari's API will provide access to a diverse array of datasets, including:
Market Data: Datapoints include access to market data for 5,000+ assets across 70+ exchanges.
Intel Events: Datapoints include access to real-time events for 400+ assets, including client releases, hacks, blockchain halts, network upgrades, legal or regulatory actions, and changes to project teams.
Governance: Datapoints include access to proposals, DAOs, and governance metrics for 100+ protocols.
News: Datapoints include access to news articles from the most trusted crypto media outlets and project blogs.
Research Reports: Datapoints include access to Messari's best-in-class research including full research reports, sectors, and tags.
Diligence Reports: Datapoints include access to world-class diligence reports for compliance teams and regulators.
To support this API offering, Messari is working with CCData, a global leader in digital asset data and index solutions, Kaiko, a leading provider of cryptocurrency market data, and internal trade ingestors. This collaboration allows Messari's API users to access these providers' data down to 5-minute granularity, further enhancing the depth and precision of market data analytics.
The API product will initially be in a beta period at launch with the expectation of full functionality by the end of 2023.
For more information about Messari's API offering, please visit Messari's Documentation Hub, the central repository for all Messari product documentation.
Fintech News – The Latest News in Financial Technology.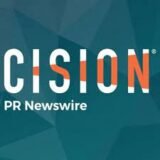 PRNewswire