ThetaRay, a leading provider of AI-powered transaction monitoring technology and Millennium EBS, a global leader in payment hub solutions, announced a strategic partnership to provide an end-to-end, user-friendly and advanced compliance solution for the payments in the banking industry.
Through this partnership, ThetaRay's compliance solution will be seamlessly integrated into Millennium EBS's payment hub platform, providing banks and financial institutions with real-time monitoring, accurate risk analysis, and actionable insights to effectively manage risks and stay ahead of evolving regulatory challenges.
"We are thrilled to partner with ThetaRay to revolutionize compliance solutions for our clients," said Shinto J. Matthew, President of Millennium EBS. "By integrating ThetaRay's innovative compliance technologies into our payment hub platform, we are equipping financial institutions with powerful tools to strengthen risk management, safeguard their operations, and ensure regulatory compliance.
Millennium EBS's payment hub platform offers a comprehensive suite of services designed to optimize payment operations and drive operational excellence for financial institutions. Its services include payment orchestration across a wide variety of channels, compliance management for AML, sanctions screening and fraud detection, as well as remittance solutions, KYC/KYB services and ISO 20022 translation.
ThetaRay's cloud-based SONAR solution quickly and accurately monitors financial transactions for anomalies including 'unknown unknowns' while maintaining up to 99% less false positives compared to legacy rules-based AML solutions. In addition to transaction monitoring, Millennium will also be implementing ThetaRay's real-time sanctions screening.
"The basis for faster and more integrated payments of all types is a safe and secure financial system which can only be achieved with an efficient and effective AI-based solution," said Mark Gazit, CEO of ThetaRay. "We're excited to welcome Millennium EBS to the AI-powered AML revolution."
Fintech News – The Latest News in Financial Technology.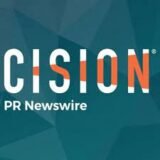 BusinessWire