Modern Treasury, the operating system for the new era of payments, has joined J.P. Morgan's Payments Partner Network. This ecosystem of end-to-end payment solutions is designed to meet business needs at any scale.
As part of the Payments Partner Network, Modern Treasury is making it easier for companies to find, integrate, and scale solutions that work seamlessly with the J.P. Morgan Payments Platform. Modern Treasury's participation in this network highlights a powerful offering. Enterprises can leverage Modern Treasury's software to integrate directly with J.P. Morgan's treasury solutions, and embed payments that boost revenue, modernize existing payment infrastructure, and manage fund flows, securely and at scale.
Modern Treasury's participation in the Payments Partner Network is the next step in four years of collaboration, beginning with an initial integration launched in 2019. J.P. Morgan was Modern Treasury's first partner in rolling out Real Time Payments (RTP) capabilities. Beyond instant payments, Modern Treasury is already integrated with and supports clients' access to J.P. Morgan's core banking and treasury offerings including domestic and cross-border payments (ACH, Global ACH, Wires, Checks), virtual accounts (VRNs), and enhanced balance and transactions reporting.
"We are excited to continue our strong relationship with J.P. Morgan in serving some of the most innovative companies around the world," said Dimitri Dadiomov, CEO of Modern Treasury. "The Payments Partner Network is an excellent example of J.P. Morgan's commitment to evolving client needs and leadership in the market. Together, we look forward to delivering the best solutions for leading corporate clients as the global payment ecosystem continues to evolve."
Stay Ahead of the Financial Curve with Our Latest Fintech News Updates!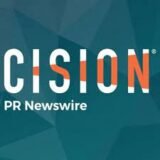 BusinessWire