MVB Financial Corp. (NASDAQ: MVBF) ("MVB Financial" or "MVB") and its wholly-owned subsidiary MVB Bank, Inc. ("MVB Bank") announced that MVB Bank has purchased the deposits and certain assets of The First State Bank ("First State") through an agreement with the Federal Deposit Insurance Corporation (FDIC). The West Virginia Department of Financial Institutions declared First State insolvent today and appointed the FDIC as receiver. The purchase by MVB Bank is effective immediately. As of December 31, 2019, First State had approximately $139.5 million in total deposits.
"We are pleased to welcome the clients of First State to the MVB family and want to assure them that their deposits are safe, secure and readily accessible. It will be business as usual on Saturday at all of the former First State banking centers and drive-thru locations as First State becomes a part of MVB Bank," said Larry F. Mazza, President and CEO, MVB Financial. "As a trusted partner on the financial frontier, we are committed to the success of the clients and communities we serve."
All deposits are being assumed by MVB Bank resulting in no losses to any depositor. Client deposits will continue to be insured by the FDIC up to applicable limits, and clients do not need to take any immediate action to maintain that insurance coverage. Over the weekend, First State clients will be able to access their money by writing checks, accessing online banking or using an ATM or their debit card. Banking centers will operate under normal business hours on Saturday. To protect the health and safety of Team Members and clients during the ongoing COVID-19 situation, banking center lobbies will be open by appointment only.
"MVB Bank's strong financial position has enabled us to complete this strategic purchase. Our solid performance validates our focus on asset quality, liquidity and strong capitalization," Mazza said. "This acquisition aligns with MVB's strategy for growth in our core commercial markets in West Virginia and Northern Virginia, which also powers our expanding Fintech vertical."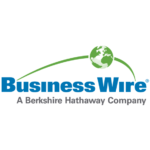 BusinessWire