Turnkey offering makes it simple for eligible employees of nonprofit organizations to reduce debt payments and navigate the Public Service Loan Forgiveness program for student debt relief
Pilot from July 2019 – March 2020
Participants projected to save an average of $1,700 a year in student debt payments
Over $50,000 in average projected forgiveness
The total projected forgiveness from the pilot exceeds $53,000,000 to date
TIAA, a leading financial services provider, today announced that it is working with social impact technology startup Savi to make it easier for nonprofit institutions to offer a meaningful student debt relief solution to their employees. The companies together launched a student debt solution designed to help employees of nonprofit organizations reduce their monthly student loan payments immediately, and to qualify over time for relief from the balance of their federal student loans by enrolling in the federal Public Service Loan Forgiveness (PSLF) program.
TIAA and Savi conducted a pilot of the solution from July 2019 through March 2020 with seven nonprofit institutions, four in higher education and three in healthcare. Within that period, employees who signed up for the solution were on track to save an average of $1,700 a year in student debt payments. Some employees' payments were cut in half. In addition, employees had an average projected forgiveness of more than $50,000 upon successful completion of 120 months in the PSLF program. The total projected forgiveness from the pilot exceeds $53,000,000 to date.
Much more than simply a tool or calculator, the solution launched today by TIAA and Savi helps participants successfully navigate the complex rules of the PSLF program. The PSLF program was designed over a decade ago to help the people who dedicate their careers to serving others. Historically, the program has presented challenges for some borrowers due to difficulty understanding the rules and managing the paperwork. In fact, 98 percent of PSLF program applicants have been rejected for not meeting program requirements or due to missing or incomplete information on a form. i Without a solution like Savi, over half of borrowers miss annual deadlines that are key to receiving loan forgiveness.
"Managing debt is a key step toward achieving financial wellness and it is why we are offering this solution," said Doug Chittenden, Executive Vice President and President of Institutional Relationships at TIAA. "There has never been a more important time to help keep our nonprofit participants on track toward student debt forgiveness. Health care workers on the front lines of this crisis and university faculty and staff focused on administering distance learning programs are under tremendous pressure already. Together with Savi, we're proud to help enable our participants and other nonprofit employees to take advantage of the significant benefits of the federal PSLF program."
Assistant Vice Chancellor of HR at the University of Pittsburgh John Kozar said, "The University of Pittsburgh continually seeks benefits and services that can deliver high value at little or no cost. One of the best examples of this is this solution from TIAA and Savi. The University was an early adopter of this program in March 2020, and in a very short period of time, participants have a calculated average loan forgiveness exceeding $55,000. There is also an immediate savings with the reduction in loan repayments that are averaging $100 per month. Amongst our participants, the total debt that may be forgiven exceeds $14 million. Needless to say, we are pleased to make this solution available to all of our employees, and our faculty and staff are delighted with the results. We are grateful for TIAA and Savi's efforts to recognize and address this important need."
Employees of Devereux Advanced Behavioral Health, another pilot program participant, have experienced similar success. "This solution from TIAA and Savi is an excellent addition to our suite of employee benefits," said Devereux Advanced Behavioral Health People Operations Director Gayle Collins. "It is user-friendly, the data is impressive, and it has exceeded our expectations in every way. Most importantly, our employees are telling us it is easy to navigate, it is helping them reduce their monthly loan payments, and it helps ensure they are getting approved for loan forgiveness."
Savi Co-Founder Aaron Smith said, "Even the most diligent student loan borrowers face challenges navigating the confusing maze of federal student loan repayment and forgiveness options. After seeing the incredible impact during our pilot with TIAA, we are excited to expand to the broader TIAA community of client institutions and their employees."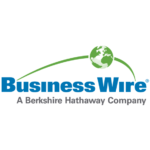 BusinessWire