New integration provides agents with hourly policy downloads, enabling NEXT agents to quickly serve small business clients 
NEXT Insurance, a leading digital insurtech transforming small business insurance, announced its integration with Ivans Download™ for General Liability and Workers' Compensation policies. This feature offers a seamless exchange of policy data between NEXT and its appointed agents, furthering the company's commitment to facilitating an efficient process for agents and the small businesses they serve. NEXT's integration uniquely offers hourly access to policy changes, providing agents with the freedom to choose when and how often to download policies into their Agency Management System.
Ivans Download automates the exchange of policy information between carriers and MGAs and their agent partners via a single end-to-end application. With this integration, any time a policy change occurs, NEXT will send the associated data, including customer information, limits, coverages, new policy sales, cancellations, reinstatements, premium changes, etc., directly to the agents' Ivans Exchange account —enabling an easy and efficient experience for its agent partners. Agents using agency management systems that offer real-time delivery of download data, can now receive hourly updates Once configured in their agency management system, accounts will be automatically updated, eliminating any manual data input or processing of bound policies.
Expanding the slate of tools available to agents is a natural step in furthering NEXT's vision of helping small businesses thrive. Agents are a fundamental channel for small business owners to attain their insurance and through the integration of Ivans Download, NEXT is ushering in a new era of efficiency and simplicity for its appointed agents.
"NEXT was built on the premise that technology can provide a seamless experience for small businesses, and agents play a key role in helping our customers get the coverage they need," said Jack Ramsey, VP of Agency Business at NEXT Insurance. "Reaffirming our commitment to agents, we strive to ensure their experience is just as easy and efficient as it is for our customers. NEXT's Ivans Download integration is a natural progression towards achieving that goal."
"NEXT's integration with Ivans Download will simplify and expedite my job as an agent," said Melanie Torres. "Receiving hourly updates whenever there is a policy change will save me hours of manual administrative work, giving me the time and tools I need to better serve more small business customers through NEXT's platform. NEXT's willingness to meet agents where they are and integrate into our existing workflows shows they understand the fundamental value that agents bring to the table."
This news follows NEXT's recent strategic hire of Jack Ramsey as the company's Vice President of Agency Business, continuing the company's commitment to the needs of agents across the U.S. by providing an unparalleled digital experience to help them thrive and expand their books.
Fintech News – The Latest News in Financial Technology.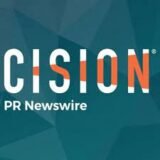 PRNewswire