Onfido, the global leader in automated identity verification, announced the results of its four-year partnership with Lemonway, a leading Pan-European payment institution. Since integrating Onfido's AI-powered identity verification solutions, Lemonway has seen substantial ROI, including a 2X increase in validated identity documents and 2X increase in validated wallets and accounts, resulting in business growth while maintaining regulatory obligations.
Read more in the case study here.
Lemonway provides regulated payment services, wallet management, and pay-out for Decathlon, SNCF Connect, and HelloAsso marketplaces. To meet the European Economic Area (EEA) regulations regarding Know Your Customer (KYC) and Anti-Money Laundering (AML) processes, Lemonway required a solution that avoided delays in the user onboarding process and that could verify identity documents (ID) at a global scale. Lemonway also wanted to focus on the overall customer experience, making liveness for customer identification a priority.
In 2021, Lemonway partnered with Onfido to implement a digital KYC solution to streamline the onboarding process and provide a more seamless experience for their customers, using ongoing monitoring to prevent fraud while adhering to high regulatory standards.
The partnership yielded significant results in improved operational efficiency, enhanced compliance, and business growth. Specifically, Lemonway has seen:
Enhanced automation and validation rates for individual wallets: Lemonway saw a remarkable improvement in the Year-to-Date (YTD) validation of individual wallets, with automation rates more than doubling.
Reduction of manual workload: Automated identity verification processes reduced the manual effort required for document verification and KYC compliance.
Increased document validation rates: Lemonway redesigned their KYC workflow while integrating Onfido which both combined doubled the validation rates for identity documents.
Improved conversion rates: Automation in the document verification KYC workflow step facilitated a seamless user experience, resulting in increased conversion rates.
Lemonway has expanded its partnership with Onfido to strengthen their leadership in the marketplace sector, particularly with large corporations. Lemonway will use Onfido Studio to orchestrate verification journeys, as well as, Motion, the award-winning next generation of biometric liveness detection from Onfido that improves verification speed by 12X, detecting the presence of a real physical person in seconds. The extended partnership will also include Known Faces and Device Intelligence to enhance defences against common and sophisticated fraud.
"Onfido has been an invaluable partner for Lemonway. Their AI-powered identity verification solutions have helped us streamline our customer onboarding process, reducing friction and increasing conversion rates," said Jeremy Ricordeau, Chief Operation Officer at Lemonway. "What sets Onfido apart is its commitment to accuracy and security, which gives us peace of mind knowing that our customer's personal information is protected."
By providing an optimal payment experience and maintaining compliance with regulatory requirements, Lemonway aims to foster growth in B2B commerce across Europe.
"In today's digital age, speed and convenience are paramount to customer experience. We're thrilled to expand our partnership with Lemonway to process applications faster and more efficiently while providing a simplified user experience," said Nello Franco, Chief Customer Officer at Onfido. "With Onfido's ETSI TS 911 461 certification and support of over 2,500 identity documents, Lemonway is able to scale its business, meeting regulatory compliance requirements while continuing to improve overall customer experience."
Fintech News – The Latest News in Financial Technology.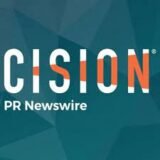 BusinessWire