Ahead of next month's COP28 summit, Omdia's new report, 'Market Landscape: State of Sustainability in Retail Banking', has found the vast majority of banks do not have a fully-functional sustainability strategy; many are still analyzing, despite sustainability being a matter of strategic concern for several decades.
The increasing regulation around net zero presages a general movement from guidelines toward formal legislation around sustainability targets and standards. This presents banks with a significant task to respond accordingly within their strategies and policies.
Key findings from the study include:
Just 15% of retail banks stated they have a well-defined sustainability strategy that includes their supply chain, slightly below the global average of 18%.
A larger number (36%) of banks with revenues between 

$50

–

$999m

 stated that they are in the assessment or formulation stage of building a sustainability strategy.
Keeping up with the latest regulations and developments is the most challenging aspect, with 45% of retail banks noting this as one of their top three priorities.
39% of respondents overall put a lack of employee engagement and 36% a lack of clear metrics and suppliers who do not share their sustainability goals as challenges.
Many businesses are still in the early stages of building their sustainability strategies and deploying technology solutions to move them towards their ESG goals. The key concern is the lack of a clear definition of sustainability in retail banking that is hampering banks' efforts to implement it into their businesses in a way that is consistent with their broader strategic objectives.
Ouliana Smith, Omdia Senior Research Analyst commented: "Retail banks that are focused exclusively on the delivery of services will have meaningful impacts on sustainability only by leveraging their strategy through their supply chain; data centers, and manufacturers of the devices through which their services are deployed and used.
"Banks need to understand the developments across their entire value chain and monitor progress in real-time. Given the complexity of any major change in the value chain, as all suppliers will also be grappling with their own transition to sustainability, it is better to start sooner rather than later."
Stay Ahead of the Financial Curve with Our Latest Fintech News Updates!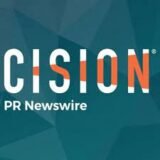 PRNewswire