Optima Partners, a leading global regulatory compliance and risk management firm, welcomes Paul Fletcher as a partner & Global Head of Asset & Wealth Management. Mr. Fletcher, brings a wealth of experience to Optima including: 35 years industry experience, 25 years in Compliance & 15 years as an in house Chief Compliance officer working predominantly at mid to large size organizations., reinforcing the firm's commitment to providing comprehensive services to its clientele.
Prior to joining Optima, Mr. Fletcher has worked at LV Group, New Star, Gartmore and more recently led the Asset Management compliance division at Credit Suisse for 12 years, focusing on the EMEA region. His vast experience in managing large scale projects and his keen understanding of the asset management landscape make him an invaluable addition to the Optima team.
"We're excited to bring Paul on board to spearhead our growth initiatives, especially in working with asset & wealth managers traditionally aligned with larger banking institutions and those accustomed to working with Big 4 consulting firms," said Jonathan Saxton, CEO of Optima Partners. "Paul's appointment marks the launch of a new business line at Optima, opening up a myriad of opportunities for our team to work on strategic projects."
Mr. Fletcher's responsibilities will largely be project-based, including conducting thematic reviews, implementing regulatory changes, executing gap analysis projects, and reviewing and building out compliance frameworks and target operating models.
"Joining Optima Partners as the Global Head of Asset & Wealth Management is an exciting step forward for me," commented Mr. Fletcher. "I am eager to leverage my experience to support Chief Compliance officers and their teams to help drive the firm's growth strategy and look forward to working on innovative projects alongside the exceptional team at Optima."
Fintech News – The Latest News in Financial Technology.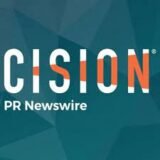 PRNewswire