Opto Investments, the technology-driven solution that empowers forward-looking advisors to confidently access private markets, is pleased to announce the appointment of Matt Dunn as Head of Marketing. With an extensive background in the financial industry, Dunn brings valuable expertise and strategic insight to both the Opto team and its extensive advisor community.
Most recently, Dunn served as Executive Vice President (EVP) and Head of Americas Marketing at PIMCO, where he played a pivotal role in the company's marketing initiatives. He also led global digital marketing transformations as EVP and Global Head of Digital Marketing at PIMCO, demonstrating his forward-thinking approach to leveraging technology for growth initiatives. Prior to his tenure at PIMCO, Dunn was instrumental in revolutionizing digital marketing at Morgan Stanley, where his leadership helped drive the success of the firm's Next Best Action product. Dunn's background also includes 16 years at Franklin Templeton Investments, where he held various roles in Canada and the United States.
"We are thrilled to welcome Matt to the Opto team," said Ryan VanGorder, Chief Executive Officer at Opto. "His extensive background in transforming distribution and marketing strategies makes him a valuable asset to our team. Further, his acumen and strong institutional relationships will undoubtedly amplify our efforts to reshape the private markets landscape."
With more than 20 years of financial industry experience, Dunn has demonstrated his skill in reshaping conventional brands and marketing teams into strategic assets at the convergence of sales, marketing, data, and technology. He has a proven track record of improving distribution and marketing strategies, including increased brand visibility, revenue growth, and ongoing expansion. Further, Dunn's institutional knowledge and experience–as well as his ability to communicate complex financial concepts in clear, simple, engaging language–will play a crucial role in supporting Opto's mission to partner with and empower its advisor community.
"I'm truly excited to join the Opto Investments team," added Dunn. "What stood out to me was Opto's pioneering approach to reshaping the private markets landscape. It's not just about providing access to private markets opportunities; it's about completely transforming the advisory experience. The chance to enhance premier access to private markets while further developing a brand with strong financial support and high client demand is incredibly motivating. I'm eager to partner with financial advisors as they tap into the power of private markets."
With dedicated experts in investment, operations, and technology, Opto provides comprehensive resources to help advisors and their clients navigate private markets with confidence.
Fintech News – The Latest News in Financial Technology.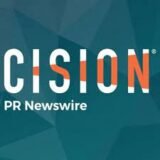 BusinessWire